The first of a two-part public forum, the Victoria Summit Vision Day was an opportunity to help define a bold, new vision for Victoria. It was our opportunity to look forward and decide what Victoria should look like in the future and how we get there under three key themes: Business and Economy, Future of Work, and Community, Health and Wellbeing.
Nearly 300 attendees were empowered to affect change and implement thoughts and ideas within independently moderated breakout sessions featuring members of the Victoria Summit 2021 Reference Group and members of the Summit's invitation-only Working Groups.
Held virtually on Friday, 6 August 2021, Victoria Summit Vision Day attendees heard from Federal Treasurer Josh Frydenberg MP and Victorian Treasurer Tim Pallas MP on their ambitions for the state in the next 10, 20 and 30 years.
Anders Sörman-Nilsson, a global futurist and innovation strategist, helped set the scene prior to the breakout sessions and inspired participants to think big with an eye on global trends to make Victoria the best place to live, learn, work and operate a business.
Founder of the think tank and trend analysis firm Thinque, Sörman-Nilsson is an active member of TEDGlobal, having keynoted at TEDx in the United States and Australia, and has published three books on digital transformation and innovation.
Federal Treasurer the Hon. Josh Frydenberg MP
Keynote
Josh Frydenberg was elected to the Australian Parliament in 2010 as the Member for Kooyong. He is the seventh person since Federation to hold this seat.

In August 2018, he was appointed Treasurer of Australia and Deputy Leader of the Liberal Party, having previously served as Minister for the Environment and Energy, Minister for Resources, Energy and Northern Australia, Assistant Treasurer and Parliamentary Secretary to the Prime Minister since the 2013 election.

As a primary school student Josh attended Bialik College in Hawthorn and then completed his secondary schooling at Mt Scopus College in Burwood.

Josh has Law and Economics degrees both with Honours from Monash University and completed his articles of clerkship at Mallesons Stephen Jacques.

He went on to graduate with a Masters in International Relations from Oxford University which he attended on a Commonwealth Scholarship and a Masters in Public Administration from Harvard University's Kennedy School of Government.

Josh was a Senior Adviser to Foreign Minister Alexander Downer and Prime Minister John Howard and was a Director of Global Banking at Deutsche Bank AG.

Josh is a keen tennis player having represented Australia at the World University Games in England in 1991 and the United States in 1993.

He currently sits on the Board of the Kids Tennis Foundation which provides coaching to disadvantaged kids.
Victorian Treasurer Tim Pallas MP
Opening keynote
Tim Pallas is the Treasurer of Victoria, Minister for Economic Development and Minister for Industrial Relations. He was elected to the Victorian Parliament in 2006 and is the state member for Werribee.

Tim previously served in the Bracks and Brumby Governments as Minister for Roads and Ports, and later added Major Projects to his responsibilities. He was also previously Minister for Resources in the first term of the Andrews Labor Government, overseeing a period of significant growth in that sector.

As Minister for Roads, he delivered EastLink, oversaw the M1 Upgrade, the construction of the Deer Park Bypass and Geelong Ring Road, completed the upgrade of the Calder Freeway to improve links to Bendigo, and was responsible for commencing the Peninsula Link project on the Mornington Peninsula.

In the Major Projects portfolio, he was responsible for big ticket items like the development of AAMI Park, the Melbourne Convention and Exhibition Centre, as well as the Melbourne Recital Centre and Melbourne Theatre Company's auditorium.

Tim's first budget as Treasurer in May 2015 delivered the biggest education budget and investment in public transport in the State's history. His second budget in April 2016 included the single biggest school capital investment in Victoria's history as well as the new Metro Tunnel. His third budget in May 2017 included an unprecedented $1.9 billion investment to address family violence.

The 2018/19 Victorian Budget focused on continued jobs growth, investment in major projects and the Free TAFE initiative. The 2019/20 Budget delivered a suburban transport blitz, universal three-year-old kinder, and the solar homes initiative, while maintaining a strong and steady economic approach.

Tim has played a significant role in the delivery of the $1.7billion Economic Survival Package and $2.7 billion Building Works Package that are designed to support Victorian businesses, households and workers to get through to the other side of the coronavirus pandemic.

The Victorian Budget 2020/21 – his sixth – invested an unprecedented $49 billion to rebuild Victoria and ensure Victorians remain at the heart of recovery, supporting massive jobs growth and delivering the infrastructure that communities want and need.

Tim studied Arts/Law at the Australian National University prior to taking up roles with the Federal Firefighters Union and the Storemen and Packers Union. Tim still holds a legal practising certificate and is also a Graduate of the Australian Institute of Company Directors.

He later served as Assistant Secretary of the ACTU before taking up a position as Chief of Staff to Premier Steve Bracks.

He is married with two children and is a passionate supporter of the Werribee Tigers, Western Bulldogs, Melbourne Storm, Melbourne Victory and the Melbourne Vixens. In his spare time, Tim works towards fulfilling a dream of being an accomplished chilli farmer.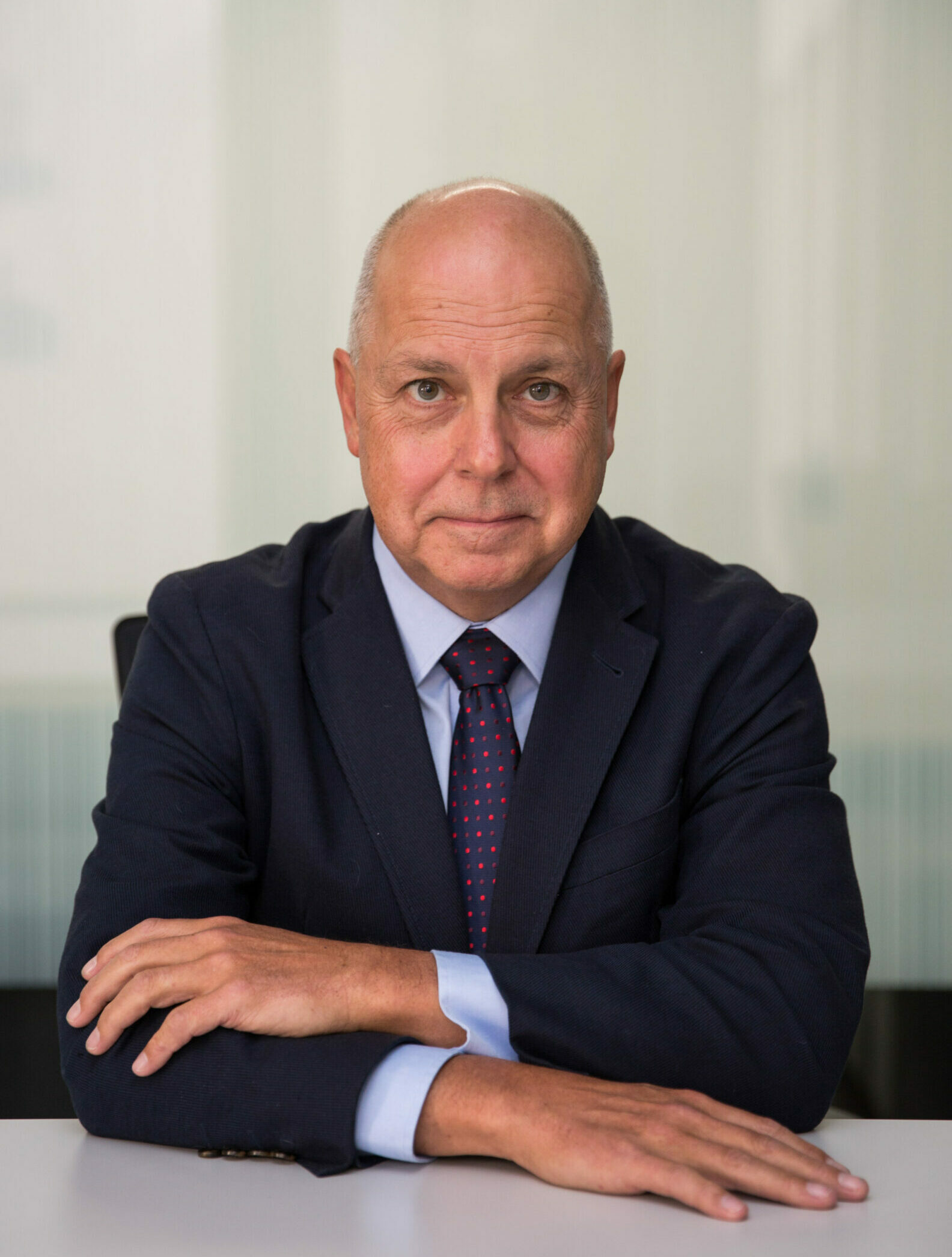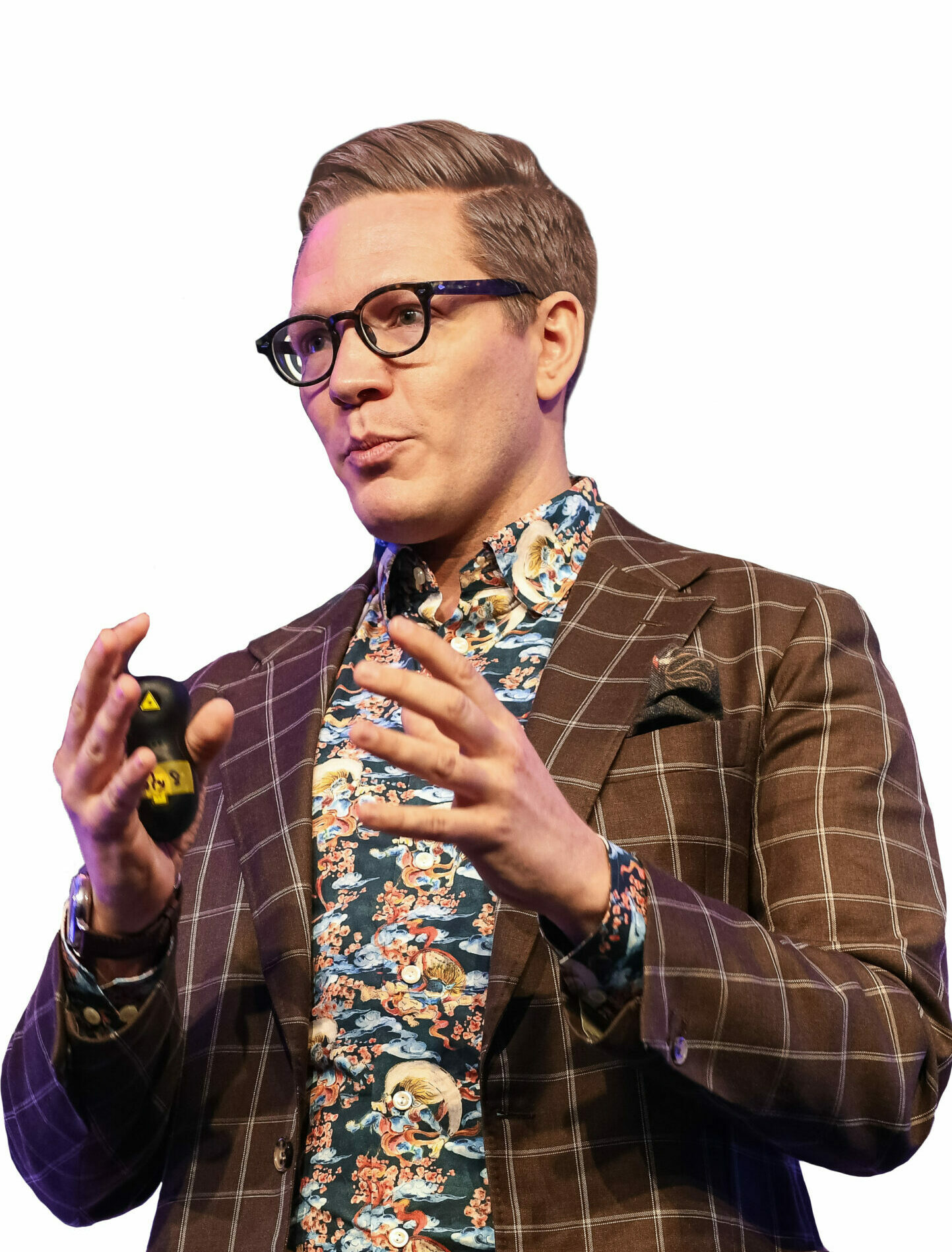 Anders Sörman-Nilsson
Futurist keynote
Anders Sörman-Nilsson (EMBA / LLB) is a global futurist and the founder of the think tank and trend analysis firm - Thinque, which provides data-based research, strategic foresight and thought leadership assets for global brands across 4 continents.

His vision is to disseminate and decode 'avant-garde ideas which expand minds and inspire a change of heart', and clients like Microsoft, Apple, Facebook, McKinsey, Jaguar Land Rover, Adobe, MINI, Rugby New Zealand and Lego trust his future guidance.

He is an awarded keynote speaker who helps leaders decode trends, decipher what's next and turn provocative questions into proactive answers. He has published three books on digital transformation and innovation including 'Aftershock' (2020), 'Seamless' (2017) and 'Digilogue' (2013), is a member of TEDGlobal, the Entrepreneurs Organisation, and was nominated to the World Economic Forum's Young Global Leaders in 2019.

He is the author of the 2020 Microsoft & Thinque whitepaper "How Artificial Intelligence is powering Australian Retail in 2020 and beyond", the co-creator of the Adobe Creative (CQ) Intelligence test, and is the host of the innovation podcast - 2nd Renaissance. His futurist thinking has been shared by the Wall Street Journal, Financial Review, Monocle, BBC, Esquire and ABC TV.
9:00am
MC WELCOME and SUMMIT OVERVIEW
Official introduction to the Victoria Summit 2021 Vision Day and acknowledgment of country.
9:10am
KEYNOTE SPEAKER: VICTORIAN TREASURER TIM PALLAS MP
Keynote from Victorian Treasurer Tim Pallas MP followed by a Q&A with VCCI Chief Executive and Victoria Summit Reference Group Chair Paul Guerra.
9:30am
FUTURIST KEYNOTE
Keynote from global futurist and innovation strategist Anders Sörman Nilsson followed by a Q&A with VCCI Chief Executive and Victoria Summit Reference Group Chair Paul Guerra.
9:50am
CO-CHAIR INTRODUCTIONS
Introduction of Working Group co-chairs and overview of three key themes: Business and Economy; Future of work, and Community, Health and Wellbeing.
10:05am
BREAKOUT SESSION OVERVIEW
Facilitator KPMG to explain breakout session purpose, process and payoff, followed by quick break.
10:25am
BREAKOUT SESSIONS
Attendees will participate in independently moderated breakout sessions to implement thoughts and ideas on Victoria's vision within the Summit's three key themes.
12:00 pm
KEYNOTE SPEAKER: FEDERAL TREASURER JOSH FRYDENBERG MP
Keynote from Federal Treasurer Josh Frydenberg MP followed by a Q&A with VCCI Chief Executive and Victoria Summit Reference Group Chair Paul Guerra.
12:20pm
GLOBAL VICTORIA PRESENTATION
Live cross to Global Victoria international Trade Commissioners to get the latest on global trends.
12:35pm
12:45pm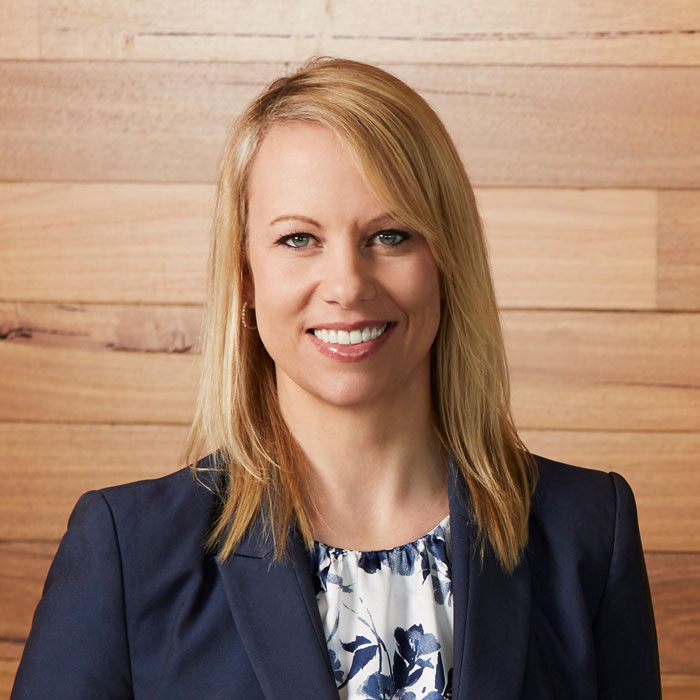 Louise Adams
Business and Economy
Louise Adams is Aurecon's Chief Executive for Australia and New Zealand, responsible for leading approximately 4000 people, together with the financial and operational performance to meet Aurecon's strategic and operational business goals across both locations.

Louise became the first female Executive Director on Aurecon's Global Board in 2013 and is Aurecon's global spokesperson for Women in Leadership. She has a passion for organisational diversity and the role it plays in innovation, and is an advocate for female leadership and equality within STEM.

In 2018 Louise was awarded a Chief Executive Women (CEW) Scholarship to attend the Wharton Business School and is a member of Australia's CEW Group. Louise is a committee member for Infrastructure Partnerships Australia's Women's Infrastructure Network Steering Committee and was most recently appointed to the National Advisory Board of Infrastructure Partnerships Australia. She is the Chair to Consult Australia's Male Champions of Change and appears at many industry events.

As a Chartered Civil Engineer, Louise has over 19 years' experience managing and designing works in both civil and multi-disciplinary projects in land development as well as technical advisory for project planning. With a background in stormwater management, flood risk assessment and mitigation, Louise has undertaken work in the public and private sectors as well as part of emergency relief efforts.
Tim Piper
Business and Economy
Tim Piper is the Victorian Head of the Australian Industry Group which represents a range of companies across a broad range of industry sectors in Australia.

Tim is Chair of the Industry Capability Network in Victoria and sits on the Portable Long Service Leave Authority, CoInvest Board, GS1 Board, WorkSafe Victoria Advisory Council and Occupational Health & Safety Committee. He also sits on a number of Victorian Government committees covering many areas, including environmental matters, COVID-19 recovery, the rail industry, skills development, and industrial issues.

Tim has practised as a barrister and solicitor in Australia and the UK and worked as a journalist in television, radio and newspapers. He also has completed an MBA.

Tim was honoured last year with the Member of the Order of Australia for his services to industry and manufacturing, to skills training and to multicultural youth. He has also been an Australia Day Ambassador and was the recipient of the Centenary Medal for services to the business community.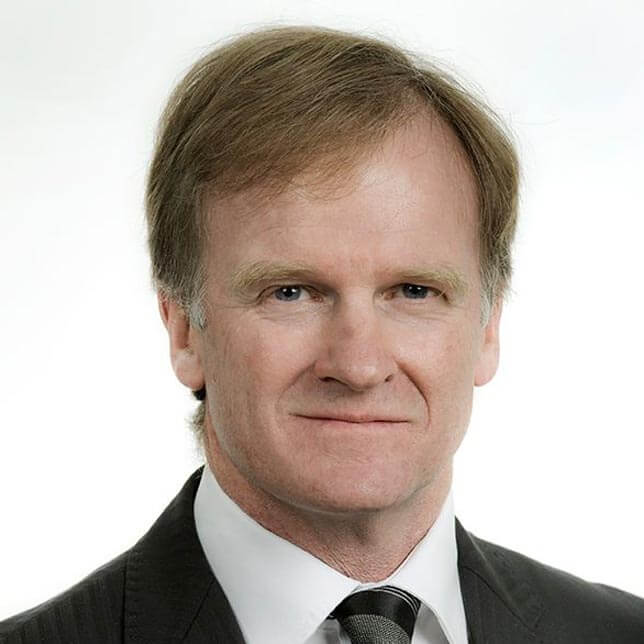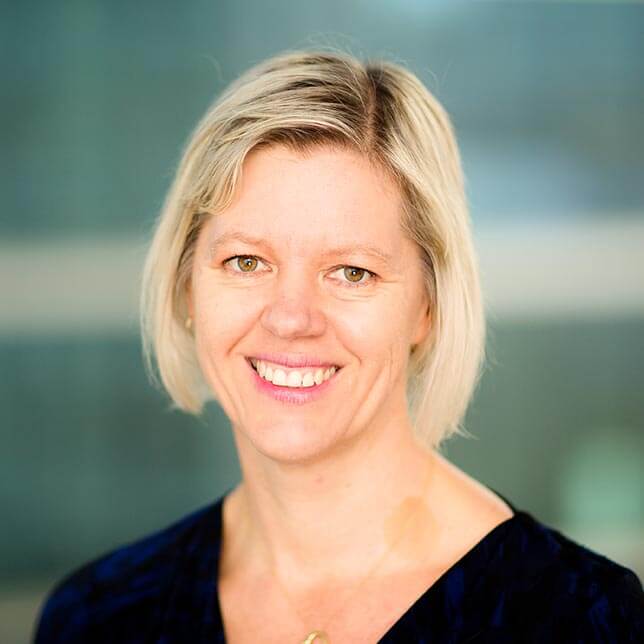 Emma King
Community, Health and Wellbeing
Emma King joined the Victorian Council of Social Service (VCOSS) as Chief Executive Officer in 2013, providing a strong voice of leadership and advocacy on social justice issues for the community sector.

Emma was previously Chief Executive Officer of the Early Learning Association Australia. Emma has an extensive background in the public sector and in workforce and education issues, having worked as a Victorian policy adviser, a teacher, and in a range of industrial relations and training roles. Emma's qualifications include a Masters in Industrial and Employee Relations, a Graduate Diploma of Education and a Bachelor of Arts.

Emma represents VCOSS on a range of ministerial advisory groups and committees. She is also the President of the Farnham Street Neighbourhood Learning Centre and a Board Member of Mental Health Victoria and the Portable Long Service Authority. Emma is a regular commentator on social affairs and justice issues.
Debra Mika
Community, Health and Wellbeing
Debra is Chief of Staff for Aware Super, a key leadership role supporting the Chief Executive to deliver on the Fund's strong change and growth agenda, and other strategic priorities.

Debra's association with the Fund began in 2010 when she joined Health Super to manage its merger with First State Super (now Aware Super). Following the merger, Debra has held a range of senior and executive roles at Aware Super including leading operations strategy, service centre, corporate strategy, product development, research, business intelligence, policy and the program management office. Debra led the inaugural staff Diversity and Inclusion Council and is currently the Sponsor for Aware Super's Community and Sustainability tribe.

Before joining Aware Super, Debra worked in senior executive roles within a variety of financial service organisations including UniSuper, SuperPartners and Jardine CMG Life Ltd. Debra holds a Bachelor of Science, a Master of Business Administration and is a Graduate of the Australian Institute of Company Directors.

Debra is a Director of the Australian Institute of Superannuation Trustees (AIST) and a Director and Deputy Chair of the not-for-profit organisation Women's Property Initiatives (WPI). As a women-specific, Australian Registered Housing Provider, WPI holds a mission to build a secure future for disadvantaged women and their children. WPI works with the private, public and non-government sectors to develop high-quality, safe and affordable housing.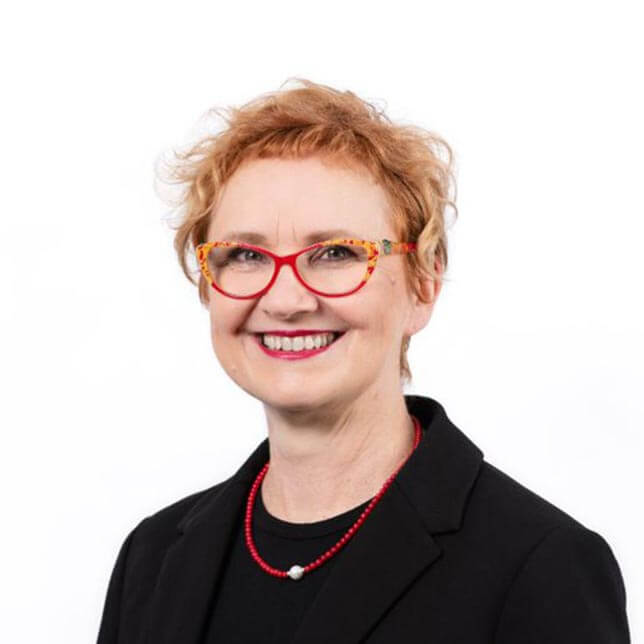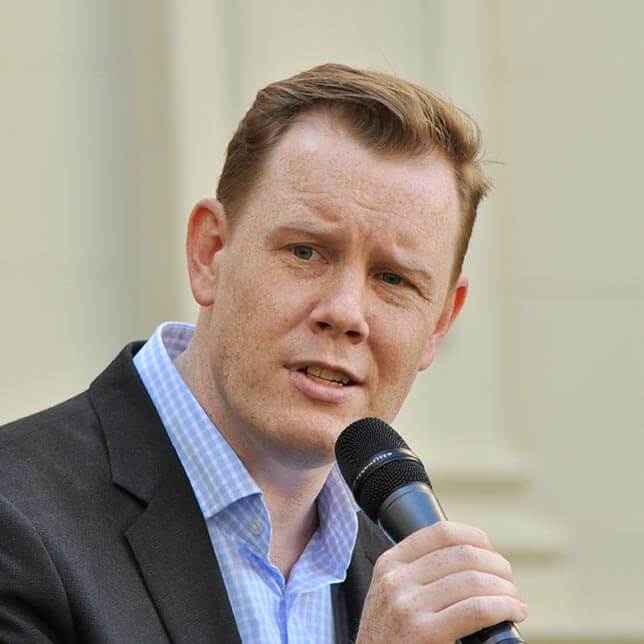 Luke Hilakari
Future of Work
Luke Hilakari is the Secretary of Victorian Trades Hall Council, the peak body for unions in Victoria, and the voice of Victorians at work. VTHC is the central organising force of the mighty Victorian Trade Union movement, bringing together working Victorians to campaign in solidarity, under the banner, We Are Union. Under Luke's leadership, VTHC has campaigned for and won workplace manslaughter laws to save lives as well as Australia's first wage theft law. VTHC organises and takes action together for a just society, where all Victorians are respected, valued, and safe at work.
Prof. Pascale Quester
Future of Work
Professor Quester is the Vice Chancellor and President of Swinburne University of Technology, a role she took on in August 2020. Her qualifications include a Bachelor of Business Administration from her native France, a Master of Arts (Marketing) from Ohio State University and a PhD from Massey University (New Zealand).

Her career has taken her from France to the US, New Zealand before she came to Australia. A full Professor at the University of Adelaide since 2002, she was Associate Dean (Research) for the Faculty of the Professions in 2004, Executive Dean from 2007 before taking on the role of Deputy Vice-Chancellor and Vice President (Academic) in 2011.

An active researcher in the areas of consumer behaviour, she is the author of two leading textbooks (as well as one in French). Her work comprises over 200 research publications in the leading journals in her field. She remains a leading expert on the area of sponsorship and country of origin effects and in 2020, was awarded a career award by the American Marketing Association for her contribution to the field of sports marketing and sponsorship.

Pascale has held several appointments as visiting professor including at La Sorbonne. In 2007, she received the highest academic recognition by the French National Academic Committee to become Professeur des Universities. In 2009, she was awarded the of Distinguished Fellow of the Australia and New Zealand Marketing Academy. In 2012, Professor Quester received the Ordre National du Mérite (National Order of Merit), one of France's highest honours, in recognition of her contribution to higher education in both France and Australia. Graduate of the Australian Institute of Company Directors since 2013, Pascale was appointed in 2016 to Defence SA, an advisory board aimed at fostering industry and education collaboration around the submarine project. She is also a governor of AmCham and makes regular appearances as panel member at CEDA events. In 2015, Pascale won the SA Telstra Business Women's Award in the Government and Academic category.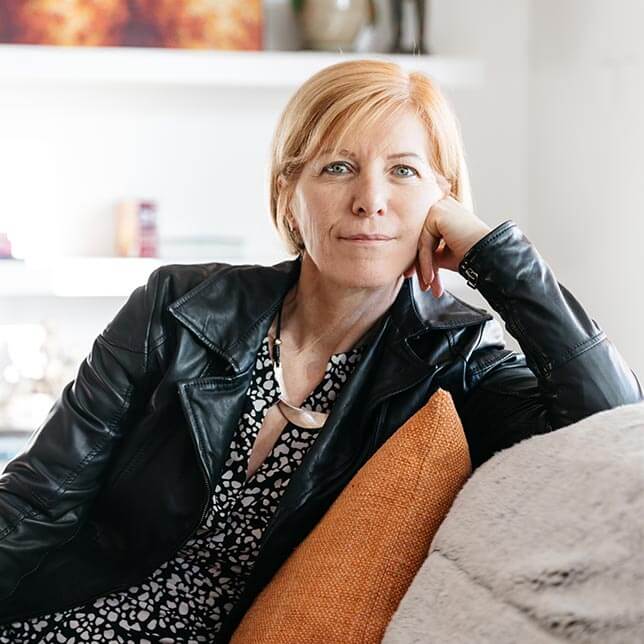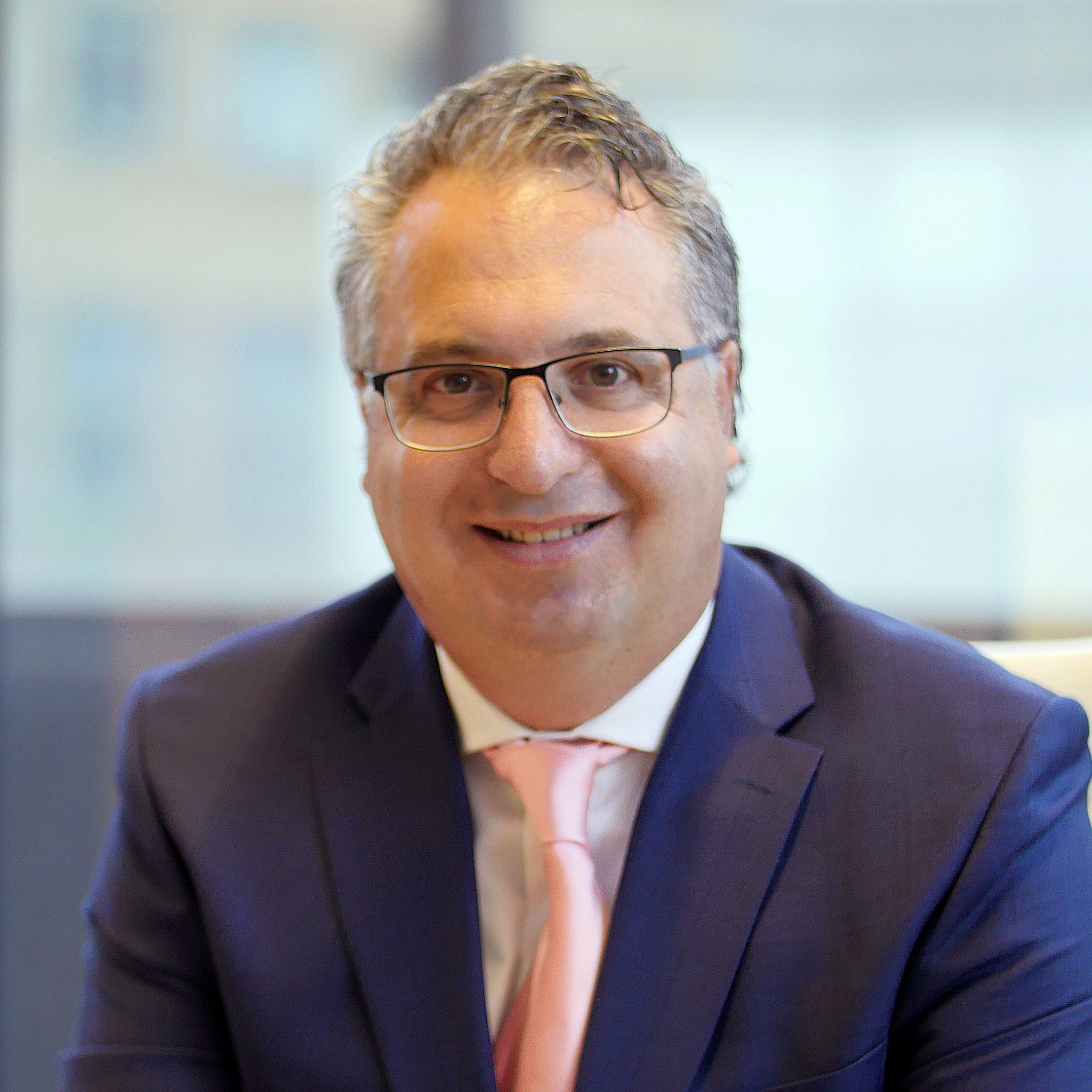 Paul Guerra
Reference Group Chair
Paul Guerra is an internationally experienced leader having held Managing Director/CEO and Chairman level roles across Australia and Asia Pacific, spanning several key industries. He is currently Chief Executive of the Victorian Chamber of Commerce and Industry and serves as Chair of the Victoria Summit Reference Group.Paul was previously the Chief Executive of the Royal Agricultural Society of Victoria (RASV), best known for producing the Royal Melbourne Show (attracting half a million people annually), world class food and beverage award programs and venue management and activation of the Melbourne Showgrounds.Prior to this Paul was Managing Director Asia Pacific for Optum International, a subsidiary of the United Health Group, one of the world's leading providers of Health services.Before joining Optum International, Paul was the Victorian State Director for Vodafone, and prior to this, he held an extensive 17-year career with Motorola finishing as the Director and Vice President for Motorola Asia Pacific.Paul holds an Honours Degree in Electronic Engineering from Swinburne University, a Post Graduate Diploma in Management with a major in Marketing and has completed several short management courses in the USA.Paul is involved in a number of boards, not-for-profits and start-ups. Paul is also an Australia Day Ambassador and a proud Victorian.