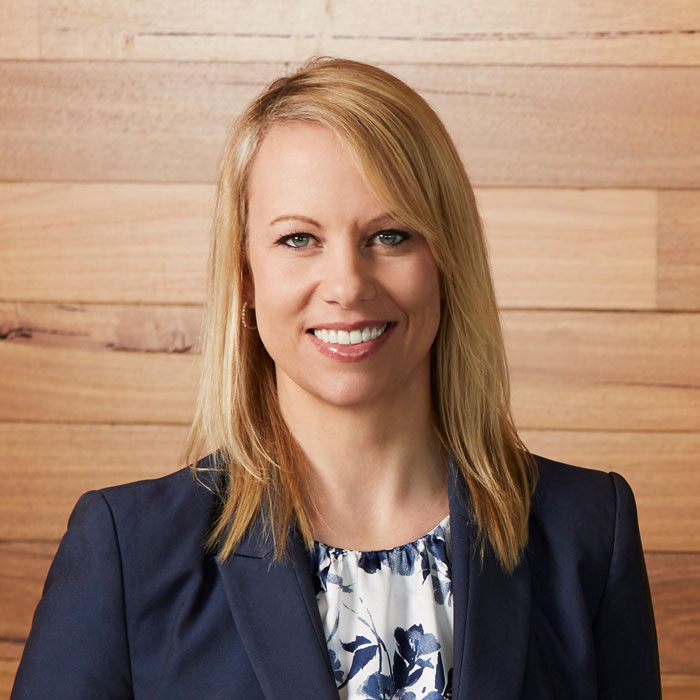 Louise Adams
Aurecon | Chief Executive
Louise Adams is Aurecon's Chief Executive for Australia and New Zealand, responsible for leading approximately 4000 people, together with the financial and operational performance to meet Aurecon's strategic and operational business goals across both locations.

Louise became the first female Executive Director on Aurecon's Global Board in 2013 and is Aurecon's global spokesperson for Women in Leadership. She has a passion for organisational diversity and the role it plays in innovation, and is an advocate for female leadership and equality within STEM.

In 2018 Louise was awarded a Chief Executive Women (CEW) Scholarship to attend the Wharton Business School and is a member of Australia's CEW Group. Louise is a committee member for Infrastructure Partnerships Australia's Women's Infrastructure Network Steering Committee and was most recently appointed to the National Advisory Board of Infrastructure Partnerships Australia. She is the Chair to Consult Australia's Male Champions of Change and appears at many industry events.

As a Chartered Civil Engineer, Louise has over 19 years' experience managing and designing works in both civil and multi-disciplinary projects in land development as well as technical advisory for project planning. With a background in stormwater management, flood risk assessment and mitigation, Louise has undertaken work in the public and private sectors as well as part of emergency relief efforts.
Tom Amos
Sidekicker | Chief Executive Officer
Tom Amos is the CEO and co-founder of Sidekicker which aims to reinvent casual and temporary staffing.

Under Tom's leadership, Sidekicker has grown rapidly and acquired significant investment from global leading employment marketplace SEEK. Sidekicker employs ~10,000 casual workers annually and works with some of Australia's leading businesses.

Before co-founding Sidekicker Tom was a chartered accountant at Deloitte.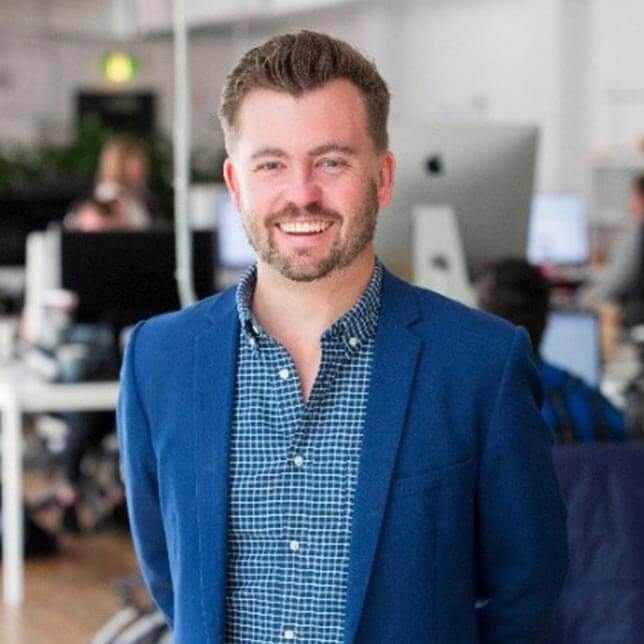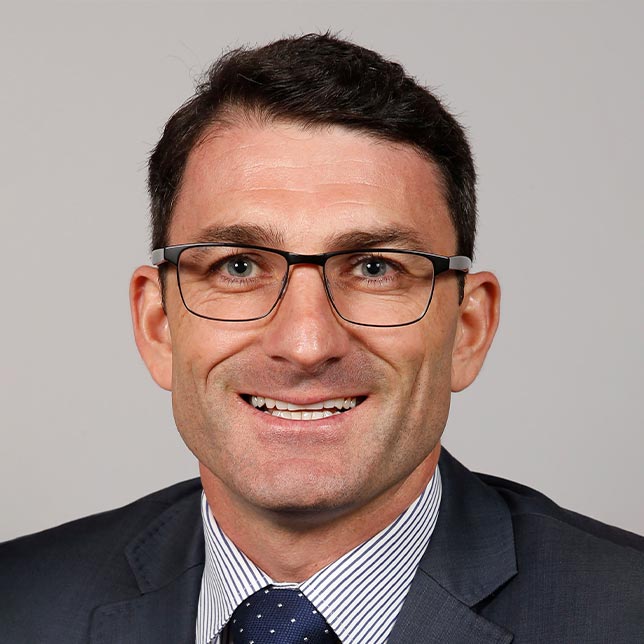 Travis Auld
Australian Football League | Executive General Manager - Finance, Broadcasting and Clubs
Travis Auld started his career as a Chartered Accountant in Melbourne, where he enjoyed the opportunity to gain international experience through a secondment to London.

Travis joined the Essendon Football Club in 1997 and in December 2000 was appointed the club's Chief Operating Officer. Appointed inaugural Chief Executive Officer of the Gold Coast Suns in June 2009, Auld led the development and implementation of the strategic plan to establish the club and prepare for its entry into the AFL competition in 2011.
After joining the AFL in September 2014, Auld's responsibilities are varied, including the industry's finances, the relationship with the competition's 18 clubs, the television and radio broadcaster partners, fixturing of both the national men's and women's competitions and the $220m redevelopment of Marvel Stadium.
He holds a Bachelor of Business from La Trobe University and is an associate of both the Institute of Chartered Accountants and Institute of Company Directors.
Brendan Bourke
Port of Melbourne | Chief Executive Officer
Brendan brings over 35 years of corporate experience and a wealth of infrastructure expertise. He started his career in banking before moving into the electricity industry at a time of dynamic change when the industry was privatised and a competitive market introduced.

This experience in infrastructure and customer facing operations provided valuable experience in the move to Transurban CityLink where Brendan had a 10+ year career as the business pioneered electronic tolling in Australia and expanded into the NSW and U.S. toll road markets. During this time Brendan served as the CEO of CityLink Melbourne and was the Transurban Chief Operating Officer when he left in 2011.

Brendan also served as the CEO of Queensland Motorways, where he oversaw the successful transition of the business from government to private ownership. During Brendan's three-year tenure the business expanded to include 3 other toll road assets prior to the sale of Queensland Motorways in 2014.

Brendan has been the CEO of Port of Melbourne since the business was privatised in 2016 and over that time the business has made a successful transition to a landlord port model that is owned by a number of leading local and global superannuation, pension and sovereign wealth funds. The business is well positioned to support the growth of Melbourne, not only over the next decade, but over the life of the 50-year lease period.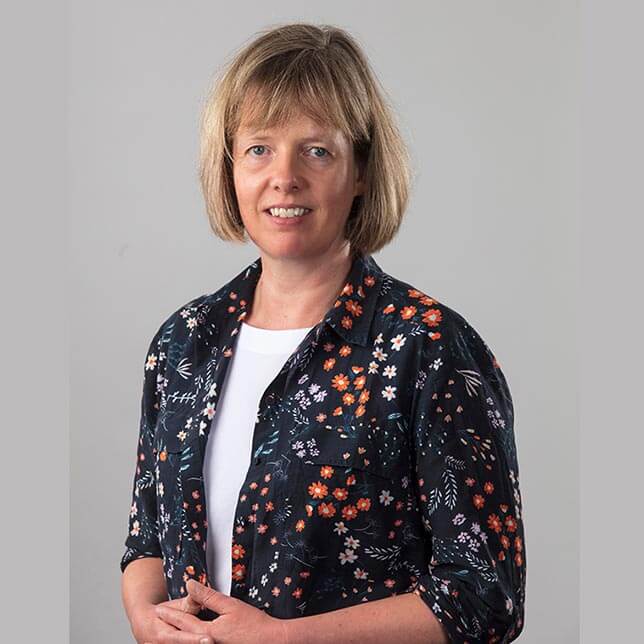 Dr Lucia Boxelaar
The Brotherhood of St Laurence | Acting Executive Director
Dr. Lucia Boxelaar is currently Acting Executive Director and also leads BSL's portfolio of community programs – Children's Programs, Youth Services, Work, Economic Security and Social Inclusion, and Strategic Partnerships.

Lucia joined BSL in November 2018, after being with World Vision Australia for 11 years where she led teams that managed, researched and developed large-scale programs. She also led two global strategic initiatives for World Vision International to promote evidence capture, utilisation and communication.

Lucia has a Bachelor of Arts with Honours in Anthropology from Monash University, and a PhD in Community Based Natural Resource Management from the University of Melbourne.
Angie Bradbury
Wine Victoria | Chair
A highly respected and sought-after marketing strategist with two decades working with leading brands in drinks & hospitality, retail & automotive, tourism & agriculture.

With a reputation as a straight forward, direct and pragmatic strategist who always pushes for the better answer or solution, Angie was the Founder and Managing Director of several leading marketing and communications agencies and is now an independent Consultant and Chair of Wine Victoria.

Angie was the 2019 Women of Inspiration for the Australian Women in Wine Awards, played a lead role in the development of the Diversity and Equality in Wine Charter and is a regular guest speaker, keynote presenter, workshop facilitator and agitator on issues right across the sector.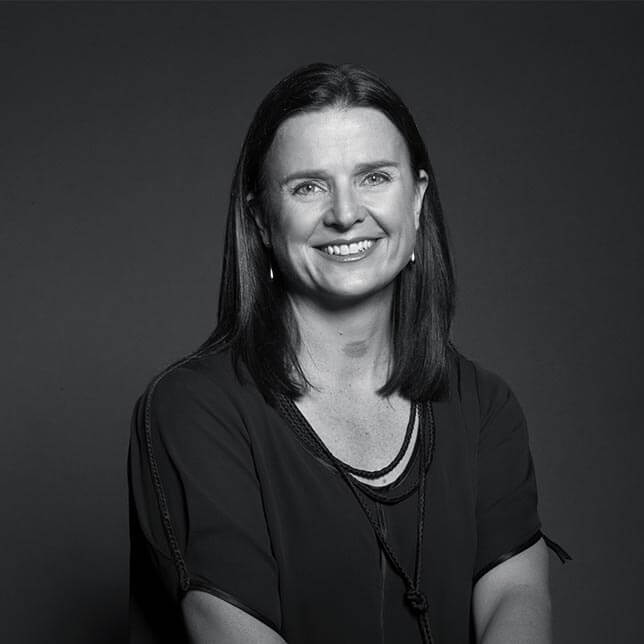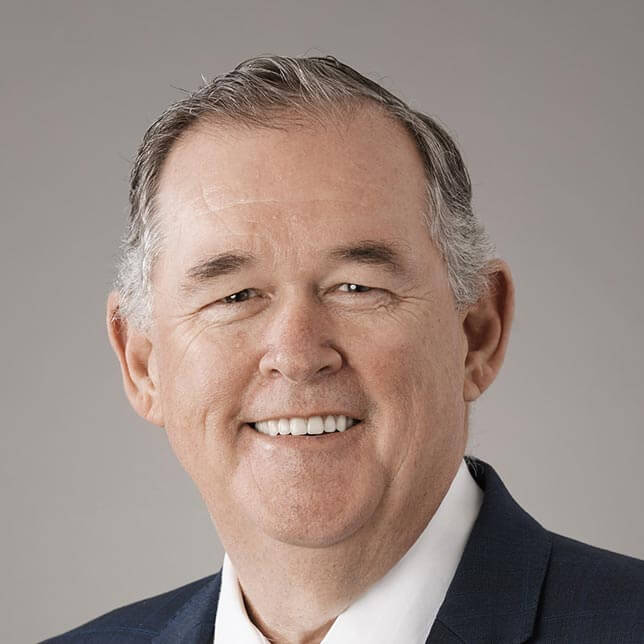 Gary Brown
Delaware North | Managing Director
Gary Brown is responsible for directing and overseeing the development and execution of the annual business plan for the Australia, New Zealand and Singapore business at Delaware North.

His role also includes the development of the company's strategic plan. Working with the senior executive team, Gary is responsible for analysing and assessing new business streams and financial investment strategies for growth. Gary joined Delaware North in 2008 to manage the company's travel hospitality services portfolio. Since his promotion to Managing Director in 2010, the Australian business has expanded to include several resorts, an industry leading retail food and beverage presence at nearly all major capital city airports, and a sports stadia portfolio that includes Melbourne & Olympic Parks, Marvel Stadium and the Sydney Cricket Ground.

In the past several years, Delaware North has grown its remote services business via the acquisition of Northern Rise Village Services, as well as its gaming & entertainment business, via the acquisition of Mindil Beach Casino Resort in Darwin. The company also proudly delivers its tailored service solutions at tourism and entertainment ce.
Katherine Ellis
Youth Affairs Council of Victoria | Chief Executive Officer
Katherine is CEO of the Youth Affairs Council of Victoria (YACVic), the peak body for young people and the youth sector. YACVic works to ensure that the rights of young people in Victoria are respected, and they are active, visible and valued in their communities.

Previously Katherine was based in London for six years as Director of Youth Affairs for the Commonwealth of Nations, working on youth empowerment policy and programming across 53 countries with governments, youth leaders and other stakeholders. Her youth-sector career also includes five years leading and transforming the Reach Foundation, and periods consulting to other organisations such as Teach for Australia and the Foundation for Young Australians. Earlier, she spent over a decade in the private sector, working both in Australia and internationally in a variety of analysis and strategy roles.

Katherine believes that it is vitally important to recognise young people as experts in their own lives, and make sure their unique needs and perspectives are at the heart of the policies, decisions and programs that affect them.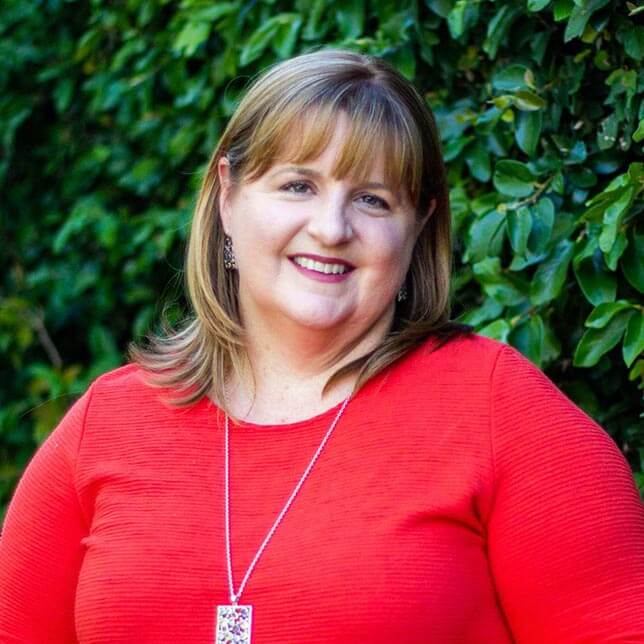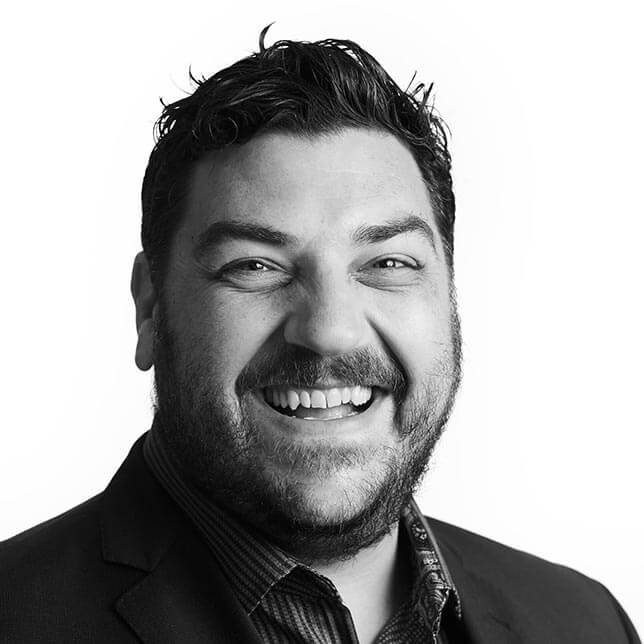 Matt Everitt
Dreamtime Art & Kinaway Chamber of Commerce Board | Director
Mathew Everitt is a proud Taungurung man of Kulin from Central Victoria. He is a graduate in both Cultural Heritage Management and Indigenous studies.

Together, Matthew and Fatima run Dreamtime Art (est. 2009). Dreamtime Art are trusted advisers for their clients mitigating risks underpinned by cultural appropriation and due diligence through their Indigenous Arts Management company. Matthew is an active Board Member of Kinaway - the Victorian Chamber of Commerce for Indigenous businesses which assists and advocates in developing and steering policy underpinned by social cause and impact triggering procurement targets for State government.

Matthew is currently a board member of the Aboriginal Art Association of Australia (AAAA) which is the national platform for Indigenous artists rights to self-determination through gallery associations and efforts advocating policy change within the arts sector nationally. Matthew also forms part of the AAAA Cultural council which steers decisions reinforced by appropriation and ethics. He is also a member for State Government department of Jobs, Precincts and Regions Victorian Aboriginal Economic and Employment Council, RMIT steering committee on Rethinking Criminal Records Checks and currently completing Leadership Victoria's Williamson Leadership program.

He has completed a 12-month program as a member of the Observance Committee for the Koorie Heritage Trust. Recently he completed Murra Indigenous Business Master Class at Melbourne Business School. Matthew also completed the Australian Company of Directors (AICD) 12-month program for good governance within not-for profit board structure training. Matthew endeavours to play a positive and impactful role within Indigenous community and aspires to be a great role model for other people and his children.
Mary Faraone
Holmesglen Institute | Chief Executive
Ms Faraone commenced as Chief Executive of Holmesglen Institute in October 2013. Mary has had extensive experience in the VET sector, working with industry, RTO's and TAFE in various roles prior to joining Holmesglen, where she has been particularly instrumental in leading the Institute's teaching and learning, securing a number of significant national and international projects and the introduction of higher education.

As Chief Executive Mary is keen to further develop the innovation and entrepreneurial culture at the Institute and build on the Institute's history and reputation as a leading tertiary provider. During this time the Institute has won several major awards and the state and national levels, in particular three consecutive wins for Industry Collaboration at the Victorian Training Awards and two time winner of the same category at the Australian Training Awards. The Institute also won the International Training Provider of the Year at the national awards in 2017.

Mary was appointed as the Chair of the TAFE Directors Australia Board in October 2016 for a three-year period.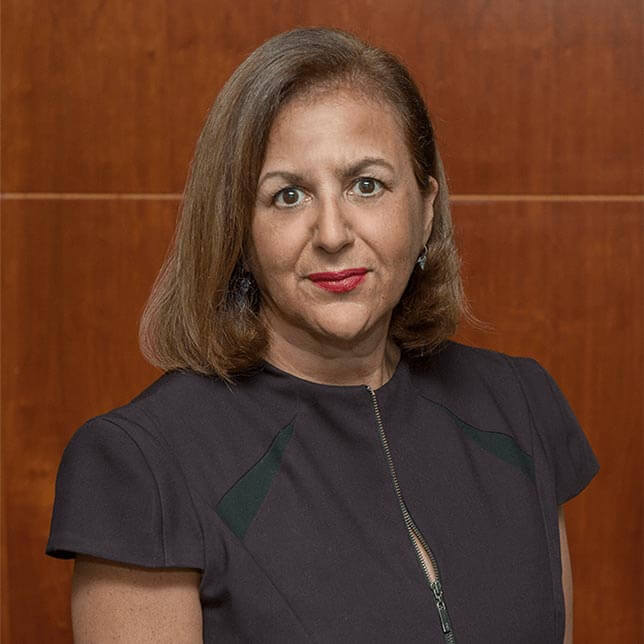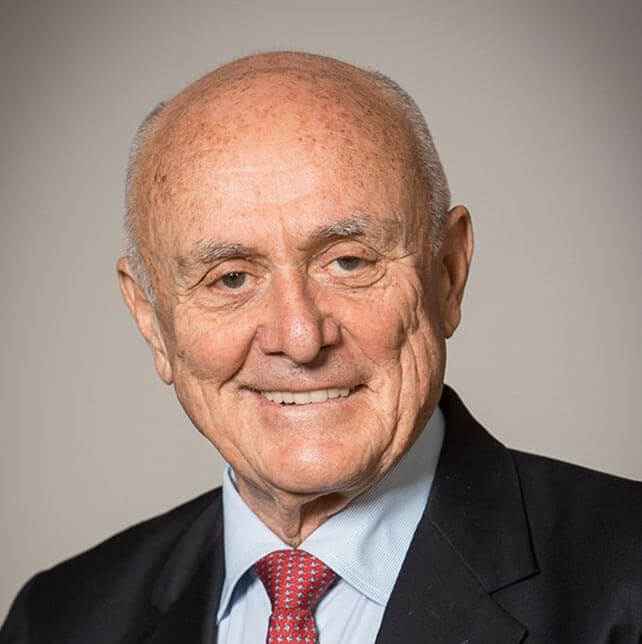 Allan Fels AO
University of Melbourne and Monash | Professor of Law and Economics
Professor Allan Fels AO is Professor of Law and Economics at the University of Melbourne and Monash. Former Chair of the Australian Competition and Consumer Commission and its predecessors, the Trade Practices Commission and the Prices Surveillance Authority. Following his role as Professor of Administration and Director of the Graduate School of Management at Monash University from 1984-1991, Professor Fels served as foundation Dean of the Australia and New Zealand School of Government (an entity established by Australia, New Zealand, State and Territory Governments and sixteen universities) from 2003-2012.

Professor Fels was former Chair of the National Mental Health Commission and Commissioner of the Royal Commission into Mental Health Victoria and is a patron of numerous mental health bodies, including Mental Health Australia, Mental Health Victoria and the National Mental Health Council.

He continues to play an active role in competition law and economic reform through such roles as Chair of the Victorian Taxi Industry Inquiry from 2011-2013, Associate Commissioner for the Productivity Commission Inquiry into Executive Pay in 2009, and Fire Services Levy Monitor Victoria, 2012-2014. Electricity Prices Commissioner NSW until 2020, Emergency Services Levy Insurance Monitor NSW until 2020 and Chair Migrant Workers Taskforce, Australian Government until 2020. He is Chair of the Haven Foundation, which provides long term care for seriously mentally ill persons and is a member of the Board of Mind Australia.

He is Chair, Visy Australia Governance Board. He is also Chair of Public Interest Journalism Initiative (PIJI).
Claire Ferres Miles
Sustainability Victoria | Chief Executive Officer
Claire is CEO Sustainability Victoria, an optimistic leader driven by curiosity, purpose and impact.

She has held executive roles in Transport for London, Victorian Government, Local Government, and in the private sector, and is highly regarded for her collaborative leadership, authentic community engagement and innovative partnerships.
Claire has been recognised as an IPAA Victorian Fellow (2019) and a 'Top 50 Woman in the Victorian Public Sector' (2017).

She has a Master of Transport, a Master of Traffic, a Bachelor of Planning & Design with majors in Landscape Architecture and Urban Design, and is a Graduate of the Australian Institute of Company Directors and IPAA Integrity and Ethical Leadership Program.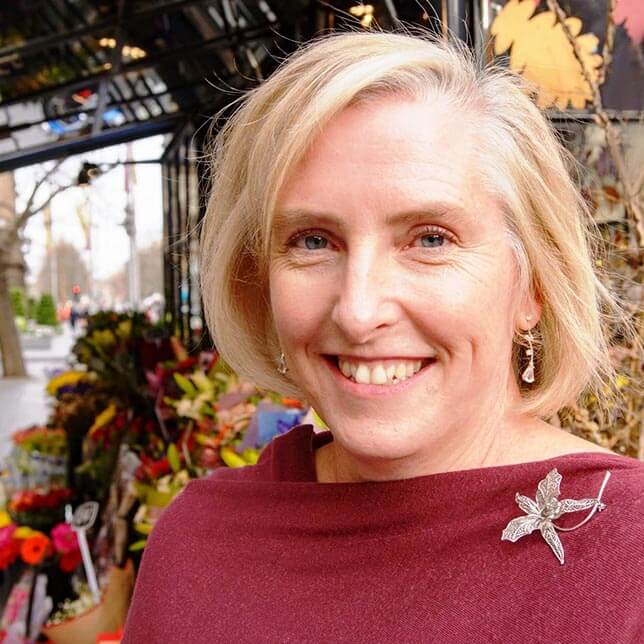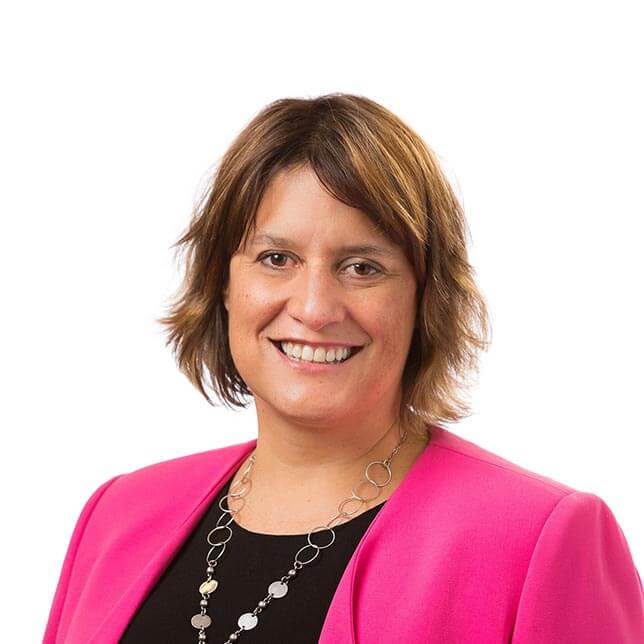 Andrea Fischer
Peter Doherty Institute | Executive Officer
Andrea Fischer is the Executive Officer of the Peter Doherty Institute for Infection and Immunity and has held this role since the inception of the Institute in 2014.

Prior to this role, Andrea worked in international health across the Asia Pacific Region, specializing in the response to infectious diseases.

Andrea is passionate about equity, inclusion and the role communities play in the wellbeing and health of individuals.
Penny Fowler
Herald and Weekly Times | Chairman
Penny is Chairman of the Herald & Weekly Times & News Corp Australia's Community Ambassador.

Penny is Chairman of the Royal Children's Hospital Good Friday Appeal, Deputy Chairman of The Royal Botanic Gardens Victoria, a Board member of The Australian Ballet, The National Portrait Gallery and Tourism Australia.
She is also on the Advisory Board of Visy/Pratt and the Advisory Board of the Bank of Melbourne (Westpac Victoria) and is also Chairman of the Bank of Melbourne Foundation.

A graduate of the Australian Institute of Company Directors, Penny holds a Bachelor of Business degree with a major in Marketing from Monash (Chisholm) University and is a CEW member.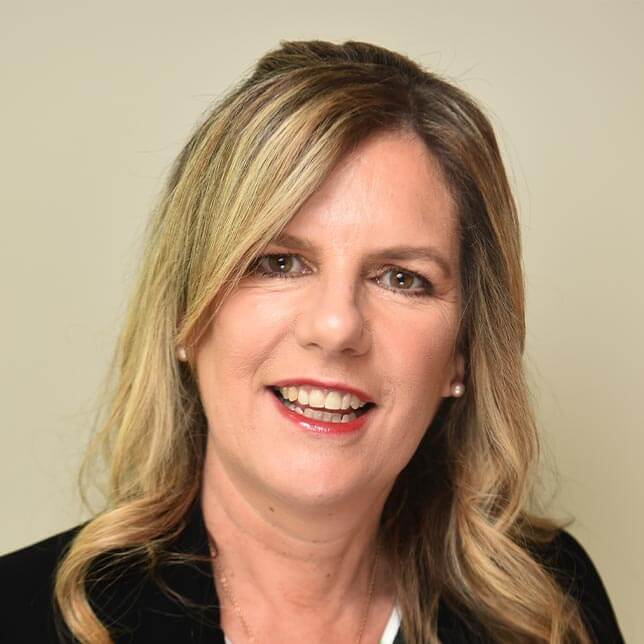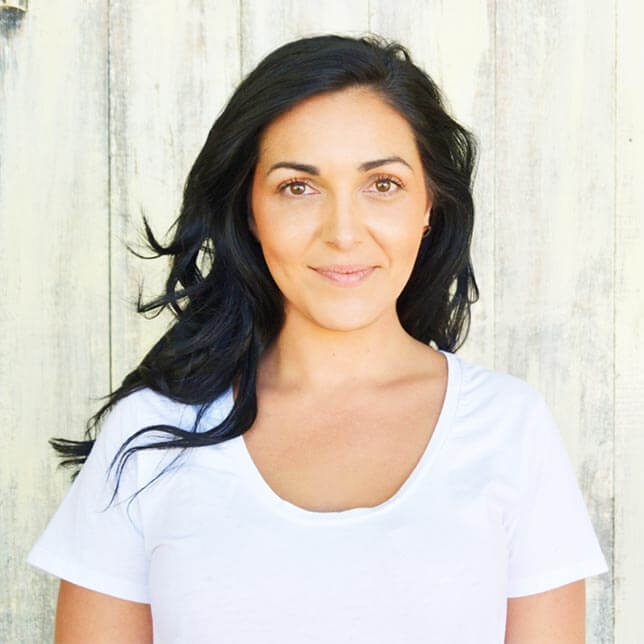 Emma Germano
Victorian Farmers Federation | President
Emma Germano is Managing Director of her family mixed farm operation I Love Farms and the President of the Victorian Farmers Federation.

For over 50 years spanning three generations on Gippsland's fertile soils, Emma's family have been growing premium quality fresh vegetables for local and export markets, as well as running sheep and beef cattle. I Love Farms has a firm focus on sustainability and strives to connect consumers with Australian famers to increase community understanding of food and fibre production, through the farm-gate retail shop.

Emma is also a Nuffield Scholar (2014), her research examining global export opportunities for Australian primary producers.

Ultimately, Emma strives to be a strong voice, representing Victorian growers and ensuring a vibrant and sustainable future for agriculture in Australia.
Clare Gleghorn
Bastion Reputation Management | Chief Executive Officer
Clare Gleghorn is the CEO of leading corporate affairs firm, Bastion Reputation Management. She has more than 15 years of experience working in senior media and corporate affairs roles both client and agency side in Australia and overseas.

Clare has worked on a range of Victorian Government portfolios and held senior roles in planning and rail infrastructure. In London she worked for global oil company Shell and the UK Government, before returning to state and local government.

Clare was also Director of Corporate for the Melbourne office of Edelman, where she led a number of high profile corporate and issues management accounts. She holds an MBA, and BA (Journalism)/BA (Education).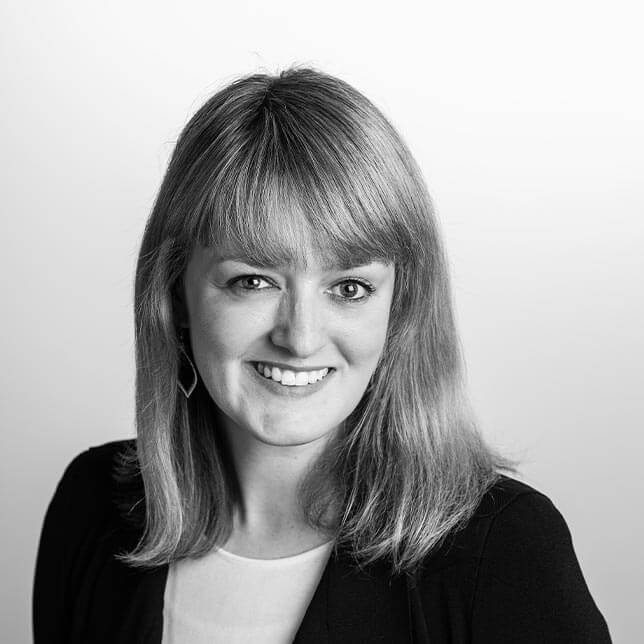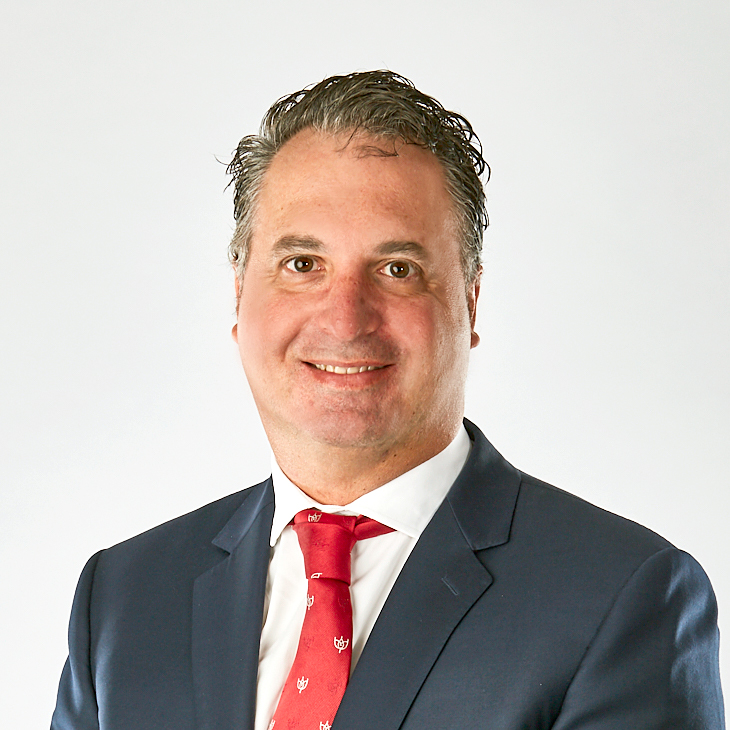 Paul Guerra (Chair)
Victorian Chamber of Commerce and Industry | Chief Executive
Paul Guerra is an internationally experienced leader having held Managing Director/CEO and Chairman level roles across Australia and Asia Pacific, spanning several key industries. He is currently Chief Executive of the Victorian Chamber of Commerce and Industry and serves as Chair of the Victoria Summit Reference Group.

Paul was previously the Chief Executive of the Royal Agricultural Society of Victoria (RASV), best known for producing the Royal Melbourne Show (attracting half a million people annually), world class food and beverage award programs and venue management and activation of the Melbourne Showgrounds.

Prior to this Paul was Managing Director Asia Pacific for Optum International, a subsidiary of the United Health Group, one of the world's leading providers of Health services.
Before joining Optum International, Paul was the Victorian State Director for Vodafone, and prior to this, he held an extensive 17-year career with Motorola finishing as the Director and Vice President for Motorola Asia Pacific.

Paul holds an Honours Degree in Electronic Engineering from Swinburne University, a Post Graduate Diploma in Management with a major in Marketing and has completed several short management courses in the USA.
Paul is involved in a number of boards, not-for-profits and start-ups. Paul is also an Australia Day Ambassador and a proud Victorian.
Dr Lachlan Henderson
Epworth HealthCare Group | Chief Executive
Dr Lachlan Henderson is a medical practitioner who has more than 30 years' experience in the health industry. Prior to taking on a variety of executive leadership roles, he was a General Practitioner for over a decade.

Lachlan is currently Group Chief Executive of Epworth HealthCare, a role he took on in January 2017. Epworth is the largest private, not for profit hospital group in Victoria with revenue in excess of $900m, employing over 7000 staff across eleven sites.

In his career, Lachlan has held a variety of University and Board appointments. He is currently President of the Australian Private Hospitals Association (APHA) and a Board Member of Cricket Australia.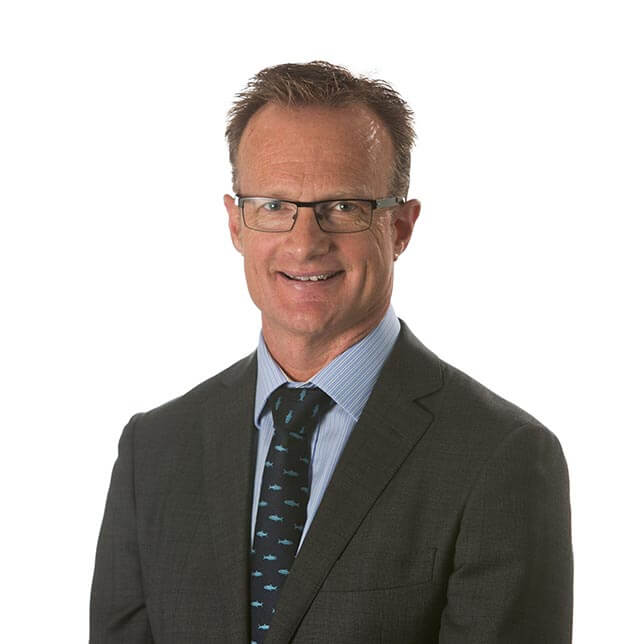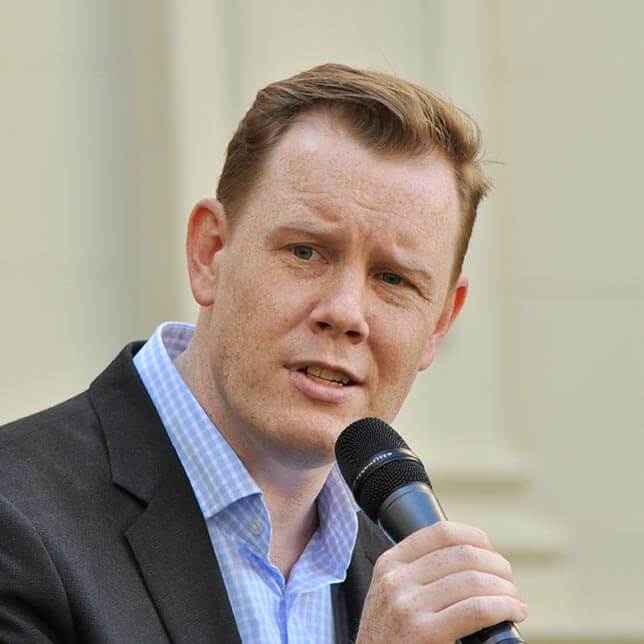 Luke Hilakari
Victorian Trades Hall Council | Secretary
Luke Hilakari is the Secretary of Victorian Trades Hall Council, the peak body for unions in Victoria, and the voice of Victorians at work. VTHC is the central organising force of the mighty Victorian Trade Union movement, bringing together working Victorians to campaign in solidarity, under the banner, We Are Union. Under Luke's leadership, VTHC has campaigned for and won workplace manslaughter laws to save lives as well as Australia's first wage theft law. VTHC organises and takes action together for a just society, where all Victorians are respected, valued, and safe at work.
Justin Jones
Dow Chemical | Operations Director
Justin Jones is the Operations Director for Dow Chemical in Australia and New Zealand. Justin has an honours degree in Chemical Engineering from the University of NSW. In a 27 year career with Dow Chemical Justin has held several manufacturing and project management positions in the USA, China and Australia. Justin currently lives in Melbourne and is a Director of Dow Chemical Australia and Dow Performance Materials Australia.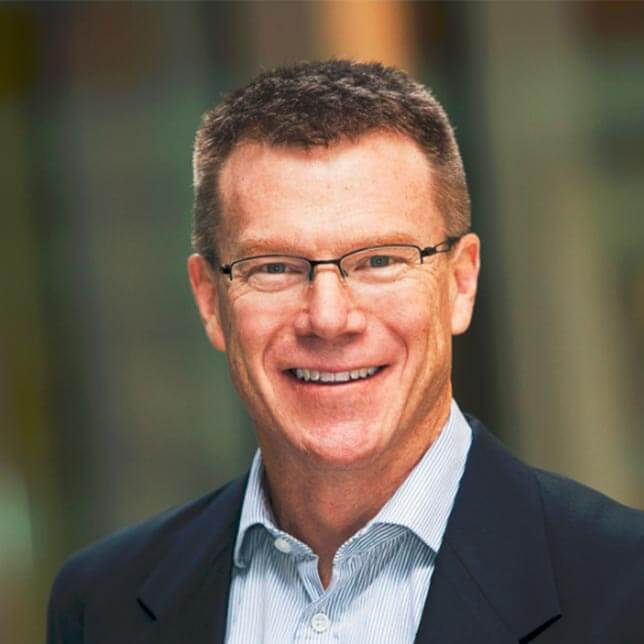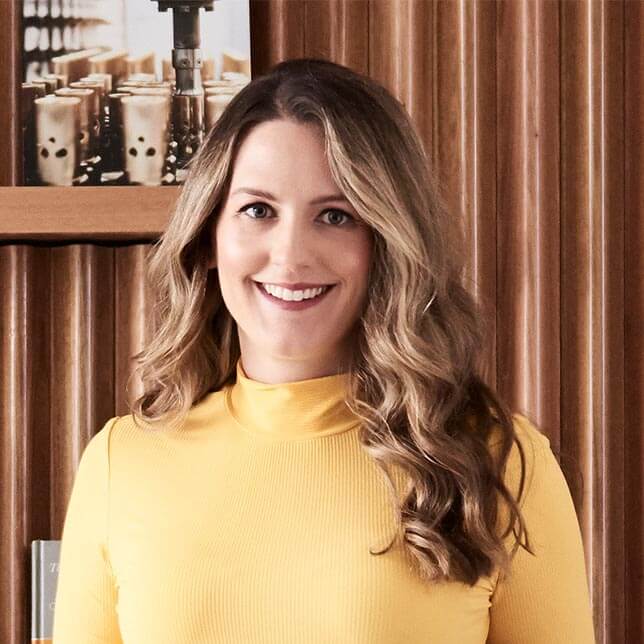 Vanessa Katsanevakis
Sussex Taps | Director
Vanessa Katsanevakis is the Director of Sussex Taps, an Australian tap manufacturer that produces high-end, sustainably-made tapware. For 10 years, Vanessa has championed the values of craftsmanship, design excellence and sustainability to lead Sussex to become favoured by Australia's leading architects and interior designers, including Elenberg Fraser and Biasol, and by the industry-leading sustainable built environment group Nightingale.

Vanessa's achievements speak of her ability to lead under pressure; transforming a tapware business she took over from her father into one of Australia's biggest local manufacturing success stories. In 2018, Vanessa was named Young Manufacturer of the Year by the Victorian Manufacturing Hall of Fame, and was nominated by CEO Magazine's Executive of the Year awards for manufacturing. She has spoken at the Victorian Manufacturing Showcase, National Manufacturing Week, Denfair and Virgin Australia Melbourne Fashion Festival.
Wendy Killeen
Stanton and Killeen Wines | Chief Executive Officer
Wendy Killeen is the Managing Director of the 146-year-old family business, Stanton & Killeen Wines. Situated in Rutherglen, the business has been producing wine since 1875. Wendy oversees the 150-hectare property and 30-hectare vineyard.

In early 1980s Wendy married into the family business and initially worked alongside three generations of the family. In the early days of her involvement with Stanton & Killeen, she was marketing and sales focused. Fast forward to mid-2011, Wendy took over the complete management of the business including farm management along with all aspects of running of a commercial wine business.

Today, for the first time in the winery's decades-old history, a mother-daughter team are at the helm. Four years ago, Wendy was joined by her daughter Natasha and are looking to the future by combining the best features of old practices and implementing new and modern ways. They are focused on producing exceptional single vineyard wines from 15 varieties. Many are traditional varieties grown in Rutherglen and the other half are their beloved Portuguese varieties, planted in the early 1990s for Vintage Fortified (Vintage Port) production. Since 2008, Wendy and Natasha have made the Portuguese varieties their 'point of difference' in table wine production.

Wendy, along with Natasha, juggle a very busy life and are focused on taking the business to a higher, more sustainable level. They recognise the significance of climate change and the importance of acceptable and adaptable grape varieties, adding two white Portuguese varieties to their repertoire of red varieties. The foresight of years past will take the family down a viticulture path in keeping with the changing weather patterns.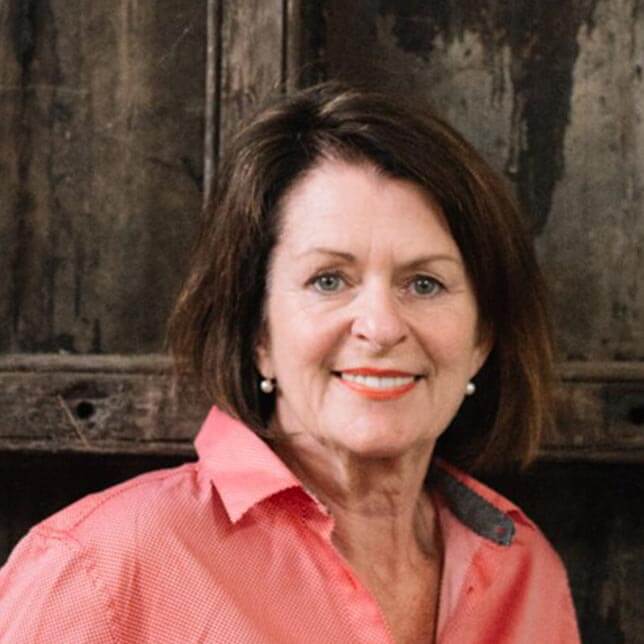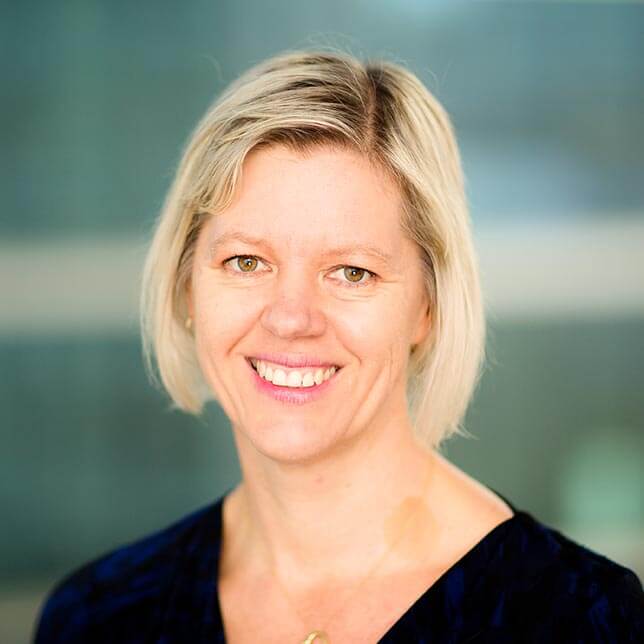 Emma King
Victorian Council of Social Service | Chief Executive Officer
Emma King joined the Victorian Council of Social Service (VCOSS) as Chief Executive Officer in 2013, providing a strong voice of leadership and advocacy on social justice issues for the community sector.

Emma was previously Chief Executive Officer of the Early Learning Association Australia. Emma has an extensive background in the public sector and in workforce and education issues, having worked as a Victorian policy adviser, a teacher, and in a range of industrial relations and training roles. Emma's qualifications include a Masters in Industrial and Employee Relations, a Graduate Diploma of Education and a Bachelor of Arts.
Emma represents VCOSS on a range of ministerial advisory groups and committees. She is also the President of the Farnham Street Neighbourhood Learning Centre and a Board Member of Mental Health Victoria and the Portable Long Service Authority. Emma is a regular commentator on social affairs and justice issues.
Peter King
Melbourne Convention and Exhibition Centre | Chief Executive
Peter King joined the award-winning Melbourne Convention and Exhibition Centre (MCEC) as Chief Executive in 2012, after a succession of Executive roles in multi-national companies across a variety of different industry sectors in Australia and Asia.

MCEC hosts more than 1,300 events annually, attracting millions of visitors and generating over $1 billion in economic impact annually to the Victorian economy.

Peter sits on a number of Australian industry Boards, including as Deputy Chair or the Melbourne Convention Bureau, and has extensive experience in running major events and large venues. He also sits on the Global Board of the International Association of Convention Centres (AIPC) along with the National Sports Museum which is housed at the Melbourne Cricket Ground (MCG).

Having been a professional cricketer in his past, Peter is on the Committee of the MCC (Melbourne Cricket Club) which operates the MCG and is the current Chair of Cricket.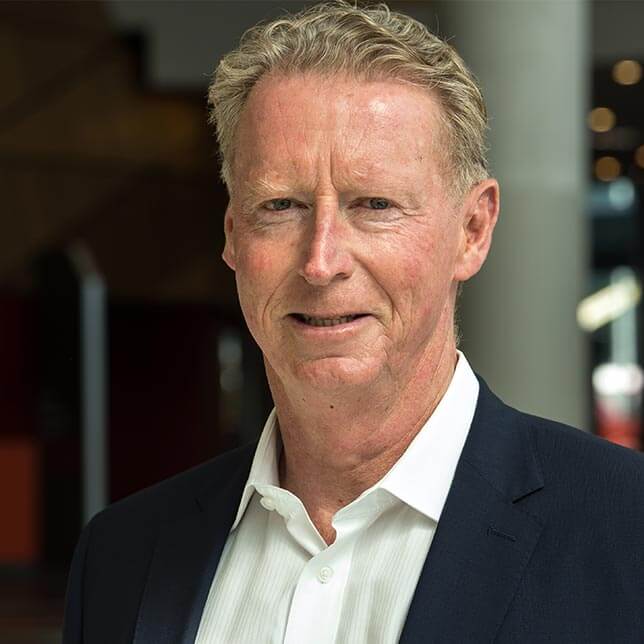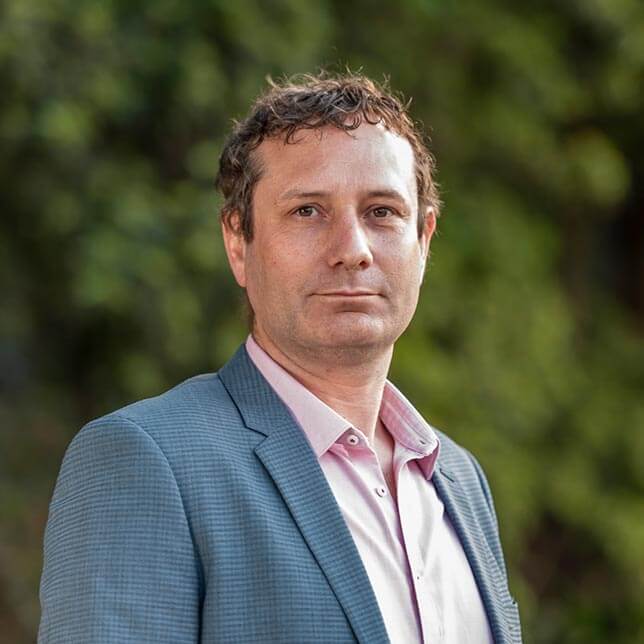 Jonathan La Nauze
Environment Victoria | Chief Executive Officer
Jono La Nauze is the CEO of Environment Victoria, Victoria's peak environment organisation first established in 1969. At Environment Victoria his focus is on building alliances between workers, business, communities, First Nations and government, to ensure Victoria prospers in the transition to a zero-carbon economy.

Jono has been an environmental justice activist for two decades and was the inaugural recipient of the Jill Reichstein Social Change Award. He grew up near the border town of Albury-Wodonga and spent the first decade of his career focused on the rivers, wetlands and forests of the Murray-Darling. At Friends of the Earth and the Australian Conservation Foundation he became a prominent voice in the national water reform debate and the creation of Victoria's river red gum national park estate. He was previously Executive Director of the Climate Action Network Australia.
Prof. Iain Martin
Deakin University | Vice-Chancellor and President
Professor Iain Martin is Vice-Chancellor and President of Deakin University in Australia.

He came to Deakin from the position of Vice-Chancellor of Anglia Ruskin University in the United Kingdom. Prior to that, he was Deputy Vice-Chancellor Academic at the University of New South Wales in Australia. Professor Martin spent a number of years at the University of Auckland in New Zealand with positions including Professor of Surgery, Dean of the Faculty of Medical and Health Science, and Deputy Vice-Chancellor with responsibility for external and strategic partnerships.

Professor Martin grew up in the United Kingdom and attended the University of Leeds where he completed his medical degree, doctorate and Master of Education. After graduation he trained as a surgeon specialising in gastrointestinal and laparoscopic surgery, whilst holding clinical academic appointments.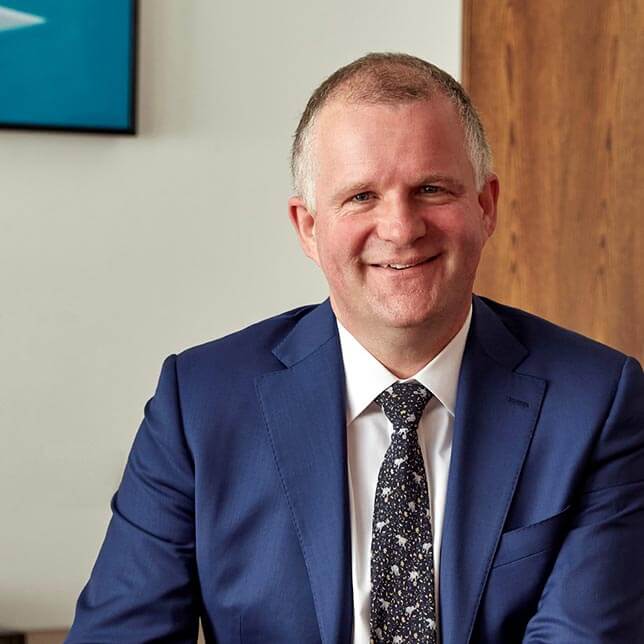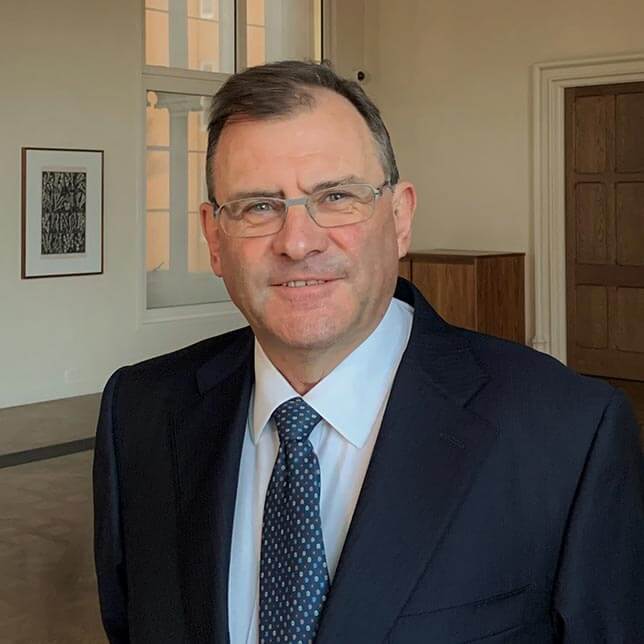 Prof. Duncan Maskell
University of Melbourne | Vice-Chancellor
Professor Duncan Maskell became the 20th Vice-Chancellor of the University of Melbourne in October 2018.

He took his undergraduate and PhD degrees at the University of Cambridge, then did post-doctoral research at Wellcome Biotech and the University of Oxford, before becoming a Lecturer at Imperial College London, and then returning to Cambridge as a full Professor.
Professor Maskell's distinguished academic career is centred on leading a large research group studying infectious bacterial diseases of people and livestock, resulting in well over 250 research papers on the topic, and election as a Fellow of the Academy of Medical Sciences. He also co-founded four biotech companies, was a member of the University of Cambridge seed fund investment committee and the Board of Cambridge Innovation Capital, and was a non-executive Director on the Board of Genus plc, a FTSE250-listed global company. Professor Maskell has been a member, and Chair, of a range of Institute and company Scientific Advisory Boards, and UK Government and International research grant and review committees.
At Cambridge he also took on leadership roles, as Head of the Department of Veterinary Medicine, then Head of the School of the Biological Sciences, and finally Senior Pro-Vice-Chancellor.
Professor Maskell contends that universities are key institutions in society. Universities should play a leading role in public discussion and debate, fostering critical reflection across all knowledge areas. He is of the view that curiosity-driven research is the primary concern of universities, while arguing that there is also an obligation to translate, and where appropriate commercialise, new knowledge thus generated. All of these things must be fostered in the context of a strong commitment to international collaboration.
Mark Melvin
Bank of Melbourne | Chief Executive
Mark was appointed to the joint role of State General Manager Westpac Retail & Premium Victoria/Tasmania and Chief Executive, Bank of Melbourne in 2019. Mark leads a team of more than 2,000 passionate Victorians and Tasmanians who serve over 2 million customers through a network of more than 230 branches and business banking centres across metropolitan Melbourne, regional Victoria and across Tasmania.

With 30 years' experience in executive roles across Australia and Europe, Mark has a background in banking, franchising, retail, and oil and gas. Since coming to Australia from his role overseeing franchising for Abbey National's retail banking business, Mark has held senior distribution roles at ANZ, National Australia Bank and RAMS. Between 2015 and 2019, Westpac's franchised mortgage network RAMS more than doubled under Mark's leadership.

Together with his local executive team and advisory board chaired by Elizabeth Proust, Mark oversees a unique banking culture that's integrated into local communities and has strong links to the economic prosperity of both states. With an offering that spans retail banking, business banking (including SME and property finance), and private banking on the Bank of Melbourne side, it is Victoria's uniquely local banking alternative.

Mark holds a bachelor's degree in Business Studies from the University of Ulster, and qualifications in strategy and organisation from Stanford University's Graduate School of Business.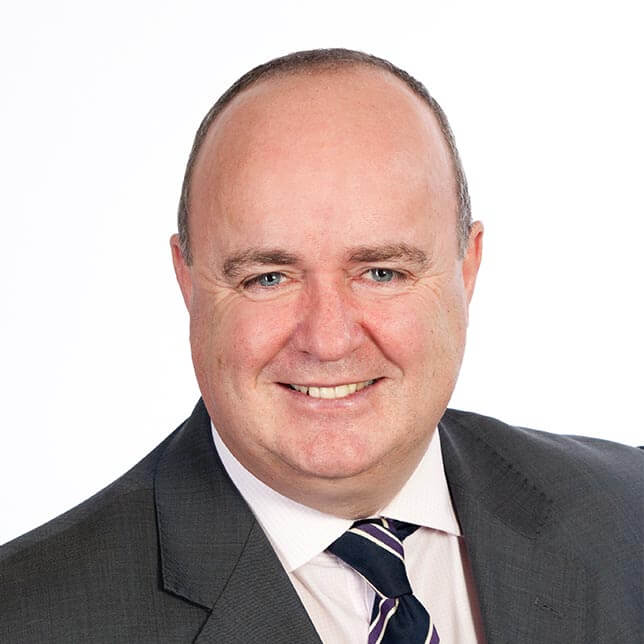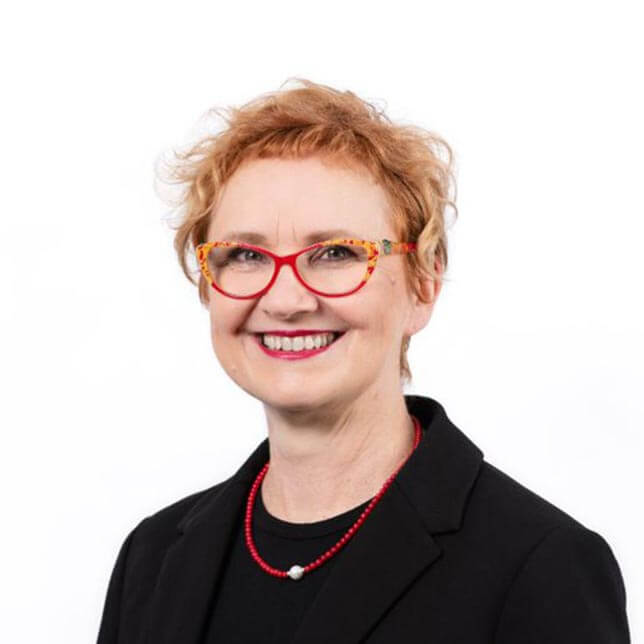 Debra Mika
Aware Super | Chief of Staff
Debra is Chief of Staff for Aware Super, a key leadership role supporting the Chief Executive to deliver on the Fund's strong change and growth agenda, and other strategic priorities.

Debra's association with the Fund began in 2010 when she joined Health Super to manage its merger with First State Super (now Aware Super). Following the merger, Debra has held a range of senior and executive roles at Aware Super including leading operations strategy, service centre, corporate strategy, product development, research, business intelligence, policy and the program management office. Debra led the inaugural staff Diversity and Inclusion Council and is currently the Sponsor for Aware Super's Community and Sustainability tribe.

Before joining Aware Super, Debra worked in senior executive roles within a variety of financial service organisations including UniSuper, SuperPartners and Jardine CMG Life Ltd. Debra holds a Bachelor of Science, a Master of Business Administration and is a Graduate of the Australian Institute of Company Directors.

Debra is a Director of the Australian Institute of Superannuation Trustees (AIST) and a Director and Deputy Chair of the not-for-profit organisation Women's Property Initiatives (WPI). As a women-specific, Australian Registered Housing Provider, WPI holds a mission to build a secure future for disadvantaged women and their children. WPI works with the private, public and non-government sectors to develop high-quality, safe and affordable housing.
Carmel Mortell
KPMG | Victorian Chairman
Carmel Mortell was appointed Victorian Chairman of KPMG in September 2018 and has been with the firm for over 30 years, a partner for 20 years and is driven by finding clients' solutions to their current challenges and opportunities.

Carmel specialises in the banking and finance sector and acts as Global Lead Relationship Partner to some of KPMG's pre-eminent financial services clients.

Carmel's areas of expertise span external audit, internal audit, risk management and transformation assurance. Carmel is drawing on her vast experience to lead customers through digital disruption and global competition.

Her time working in London and New York, as well as delivering engagements in New Zealand and China, adds to her international perspective. With a school-aged daughter, Carmel is finding life outside work equally inspiring.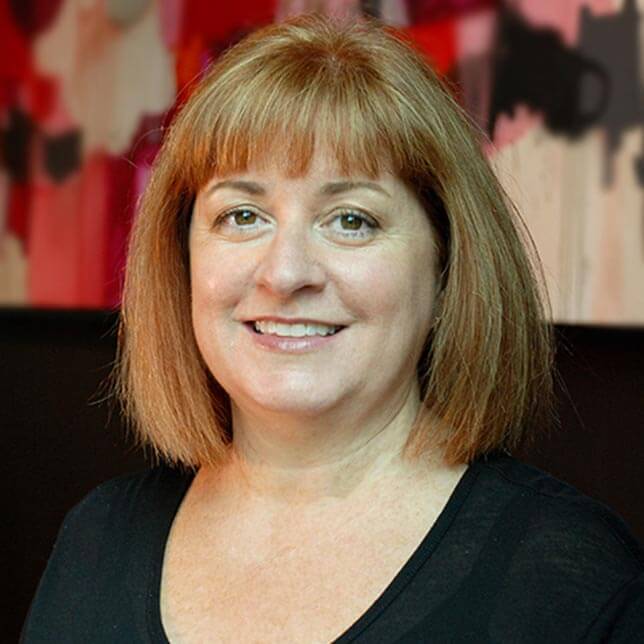 Paddy O'Sullivan
Australian Hotels Association | Chief Executive Officer
Paddy O'Sullivan became Chief Executive Officer of the Australian Hotels Association (Victoria) in July 2016. Prior to this he served as Deputy CEO.

Paddy has overall responsibility for the management of the Association. Externally, this focusses on the coordination of government, media and hotel industry stakeholder relations.

This role also involves industry policy development and implementation, as well as facilitating the provision of advice to hoteliers on matters such as liquor, gaming, industrial relations, wagering and other regulatory requirements affecting hotel businesses.
Tim Piper
Australian Industry Group | Victorian Head
Tim Piper is the Victorian Head of the Australian Industry Group which represents a range of companies across a broad range of industry sectors in Australia.

Tim is Chair of the Industry Capability Network in Victoria and sits on the Portable Long Service Leave Authority, CoInvest Board, GS1 Board, WorkSafe Victoria Advisory Council and Occupational Health & Safety Committee. He also sits on a number of Victorian Government committees covering many areas, including environmental matters, COVID-19 recovery, the rail industry, skills development, and industrial issues.

Tim has practised as a barrister and solicitor in Australia and the UK and worked as a journalist in television, radio and newspapers. He also has completed an MBA.

Tim was honoured last year with the Member of the Order of Australia for his services to industry and manufacturing, to skills training and to multicultural youth. He has also been an Australia Day Ambassador and was the recipient of the Centenary Medal for services to the business community.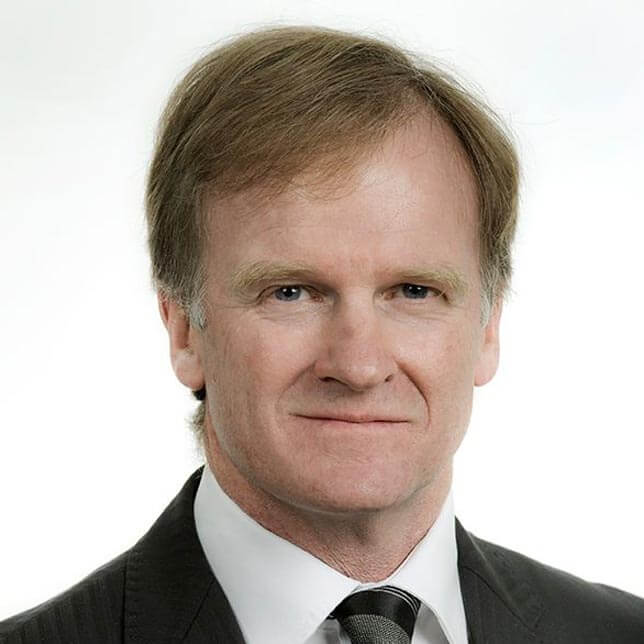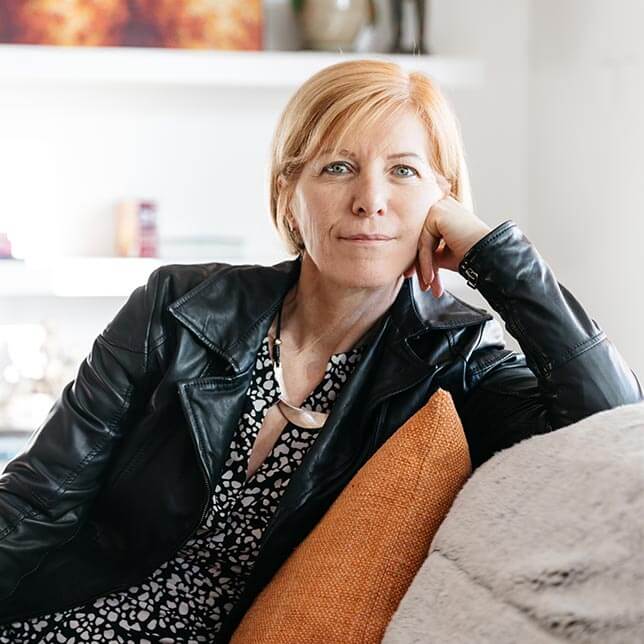 Prof. Pascale Quester
Swinburne University of Technology | Vice-Chancellor and President
Professor Quester is the Vice Chancellor and President of Swinburne University of Technology, a role she took on in August 2020. Her qualifications include a Bachelor of Business Administration from her native France, a Master of Arts (Marketing) from Ohio State University and a PhD from Massey University (New Zealand).

Her career has taken her from France to the US, New Zealand before she came to Australia. A full Professor at the University of Adelaide since 2002, she was Associate Dean (Research) for the Faculty of the Professions in 2004, Executive Dean from 2007 before taking on the role of Deputy Vice-Chancellor and Vice President (Academic) in 2011.

An active researcher in the areas of consumer behaviour, she is the author of two leading textbooks (as well as one in French). Her work comprises over 200 research publications in the leading journals in her field. She remains a leading expert on the area of sponsorship and country of origin effects and in 2020, was awarded a career award by the American Marketing Association for her contribution to the field of sports marketing and sponsorship.

Pascale has held several appointments as visiting professor including at La Sorbonne. In 2007, she received the highest academic recognition by the French National Academic Committee to become Professeur des Universities. In 2009, she was awarded the of Distinguished Fellow of the Australia and New Zealand Marketing Academy. In 2012, Professor Quester received the Ordre National du Mérite (National Order of Merit), one of France's highest honours, in recognition of her contribution to higher education in both France and Australia.

Graduate of the Australian Institute of Company Directors since 2013, Pascale was appointed in 2016 to Defence SA, an advisory board aimed at fostering industry and education collaboration around the submarine project. She is also a governor of AmCham and makes regular appearances as panel member at CEDA events. In 2015, Pascale won the SA Telstra Business Women's Award in the Government and Academic category.
Gönül Serbest
Global Victoria | Chief Executive Officer
Gönül Serbest is the inaugural Chief Executive Officer of Global Victoria responsible for leading the Government's global engagement efforts. As part of this role, she manages the State's international network of 22 trade and investment offices; leads a team that drives economic growth in Victoria by facilitating exports and promotes the State's world class industry capabilities and education sector to international audiences.

Over her years working in international trade, as both Deputy Secretary and Executive Director, Gönul has been instrumental in the development and execution of the largest trade missions to leave Australia into emerging markets and the largest inbound trade delegations to visit Victoria. These programs have resulted in a number of significant collaborations and generated billions of dollars' worth of additional exports to the economy and put Victoria's world-class companies on a global stage.

She has a passion for international engagement and supporting platforms and initiatives that empower young leaders and women to actively engage in areas of trade, culture and politics. In recent years, Gönül has been selected to participate as a young leader for the Australia-ASEAN Emerging Leaders Program designed to build long term, productive linkages with each other and with the region's leading thinkers. Gönül was also chosen as one of 15 young leaders to represent Australia in a similar initiative for the Australia India Youth Dialogue.

In March 2018, Gonul made Smart Company's Honour Roll for the Top 100 Australian female business leaders and in August 2018, was awarded in the Top 50 Victorian Women in the Public Service. Gönul has a Bachelor of Social Science (Hons) from RMIT University; and has completed the Harvard Business School Executive Education Course on Building Global Enterprise; and the Australian Institute of Company Directors Course.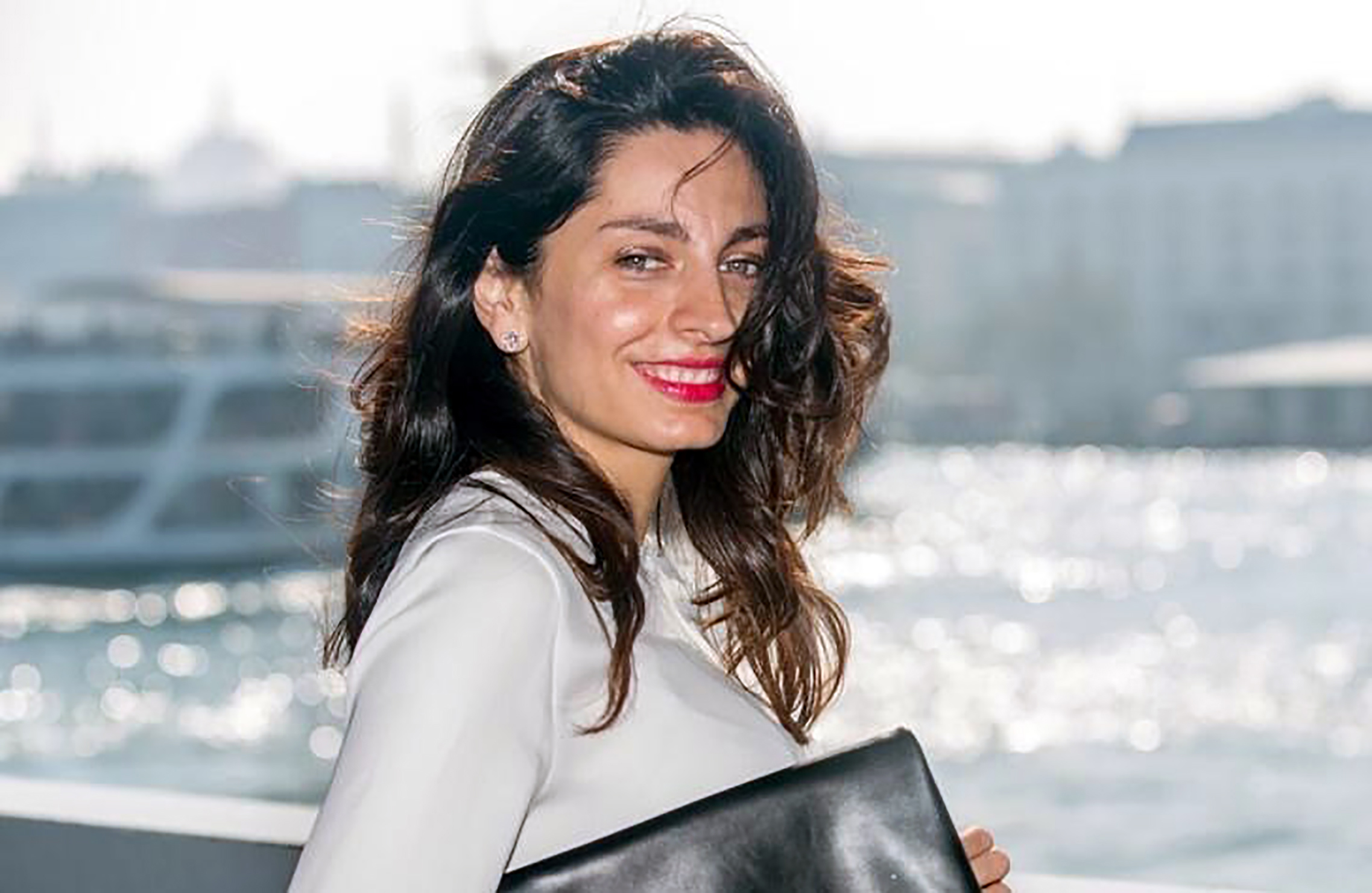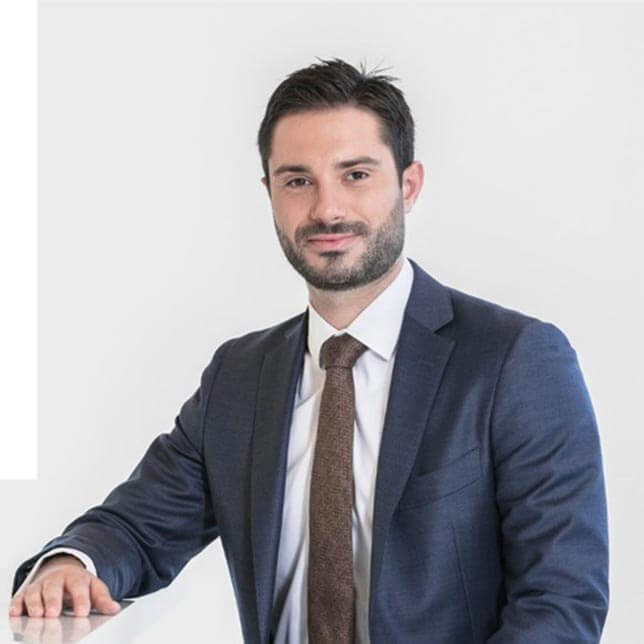 James Wagg
KordaMentha | Executive Director
After completing a Bachelor of Commerce at Melbourne University, I joined advisory and investment firm KordaMentha commencing in 2010 in their restructuring practice. Focusing now of business turnarounds, I work with companies in times of distress to diagnose complex problems and implement transformation plans which reset the direction of the business on a sustainable course. Over my ten year career at KordaMentha, I have worked with medium and large sized organisations in a diverse range of industries including healthcare, retail, higher education, manufacturing and professional services. Over the last five years our team's efforts have been recognised with three excellence awards from the Turnaround Management Association.

My post graduate qualifications include graduate membership of the Institute of Chartered Accountants and Australian Restructuring Insolvency and Turnaround Association. In addition, I am a committee member of the Turnaround Management Association.
Brian Walsh
Australian Football League | Executive General Manager - Corporate Affairs, Government and Communications
Brian Walsh is the Executive General Manager Corporate Affairs, Government and Communications at the Australian Football League (AFL).

He re-joined the AFL in September 2019 after serving as CEO of Bastion Reputation Management – a firm he founded in 2015 after leaving NAB where he had been General Manager Corporate Affairs overseeing the bank's communications.

Prior to joining NAB, he worked at the AFL as Corporate Affairs Manager and has also had a long career in media, having spent 15 years at the Herald & Weekly Times and News Limited in a variety of senior editorial roles.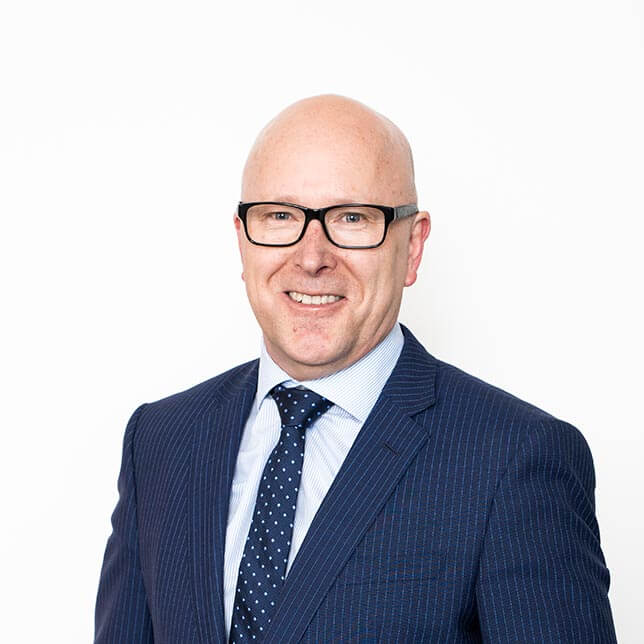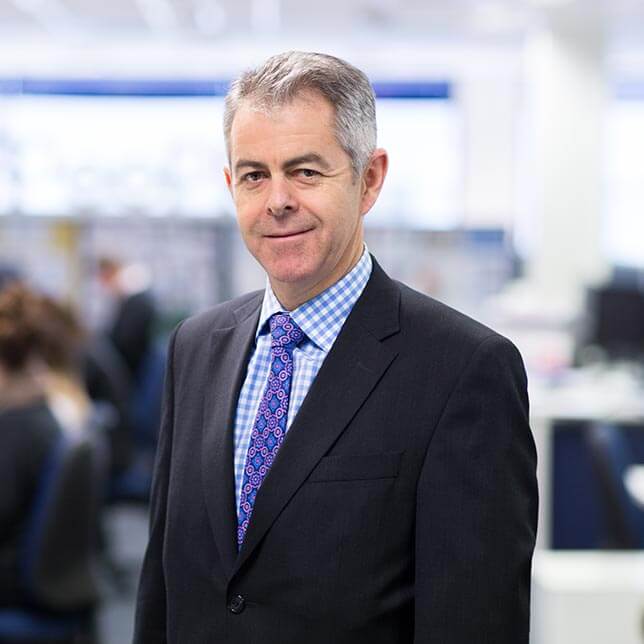 Jim Walsh
KM Property Fund | Chairman
Jim Walsh is a chartered accountant with extensive experience as a company director having served as an executive and non-executive director and chair of various small and mid-sized listed, private and not for profit organisations.

Jim previously served as NED and chair, GMHBA Ltd (Health Insurer), President and NED, Geelong Chamber of Commerce, Finance Director, Godfrey Hirst Carpets, and Finance Director, AUSDOC Group Ltd.

Jim served on the Victorian COVID-19 Advisory Group during 2020 which was chaired by Paul Little and reported into Treasurer Tim Pallas. His current roles include: Chair, KM Property Funds (Property Fund manager); NED, SECOS Group Ltd (ASX listed manufacturer and wholesaler of compostable resin, film and bags); NED, A.G. Coombs Group Pty Ltd (Property Services engineers, HVAC, mechanical etc.)
Nigel Warren
CSIRO | Executive Director: Growth
Mr Nigel Warren, Executive Director: Growth, joined CSIRO in March 2016. As a member of the CSIRO executive team, Mr Warren leads the Growth sector covering Business Development & Global, Commercial, the CSIRO Innovation Fund and the Missions program. From 2009 – 2015 Mr Warren was Australia's Consul-General and Senior Trade Commissioner based in San Francisco California, he also had attached agency responsibility for AUSFilm, Australia's Film Promotion agency and was a committee member of G'Day USA, Australia's most comprehensive public diplomacy program in the United States of America.

From 2004-2009 Mr Warren was Australia's Senior Trade Commissioner Latin America, based in Santiago, Chile. He managed Australia's Trade, Investment and Consulate-General network throughout Mexico, Colombia, Brazil, Peru, Chile and Argentina. Mr Warren has private sector experience across Asia and the United States of America as the Vice President of Worldwide Sales for Equilibrium Inc., a U.S. enterprise software technology company based in San Francisco.
He is a graduate of Griffith University in Brisbane Australia with a degree in International Business. Mr Warren is Chairman of the CSIRO Chile Board and a Board member of the Council on Australia Latin American Relations (COALAR).